Commercial Wine Display w/ Vintage View Metal Racks for Millésimé Cellars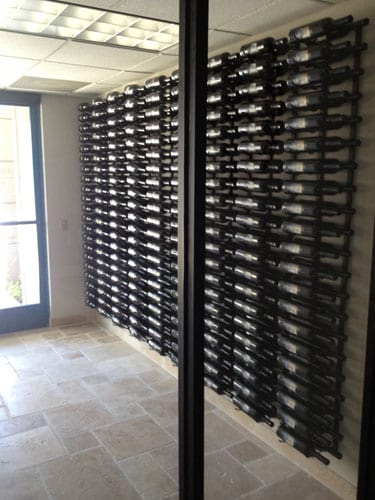 IWA designed a visually attractive display wall with a contemporary symmetrical look for Millésimé Cellars in Camarillo, California.
Background & Goals
An attractive display was needed for customers to see as they entered the winery's tasting rooms.
Owners wanted to show off a large number of bottles.
Bottle labels had to be visible.
Owners desired a contemporary, symmetrical look.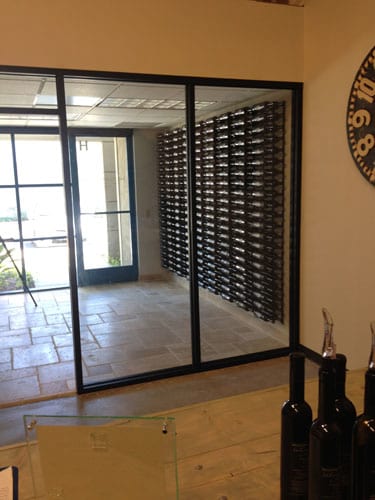 Vintage View Metal Wine Racks
Created a detailed CAD drawing to enable the owners to visualize the racking.
The drawing provided detail of how many bottles could be stored and how they would look.
The design provided easy access to all the bottles, enabling this to be a working tasting room.
The display used double deep, black Vintage View metal wine racks.
Combination of 3- and 4-foot tall racks were used to achieve desired height.
Bottles were displayed horizontally in a label forward position.
Design accommodates 378 bottles while taking up only a 7" depth out from the wall.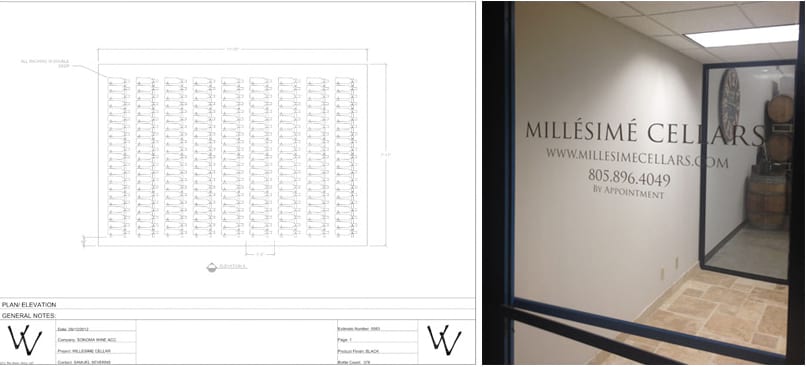 Ready to Get Started?
Request a Design

Request a Design

Or Call 800.527.4072