Wine Cooling System at The Burrow Restaurant
Greenville, SC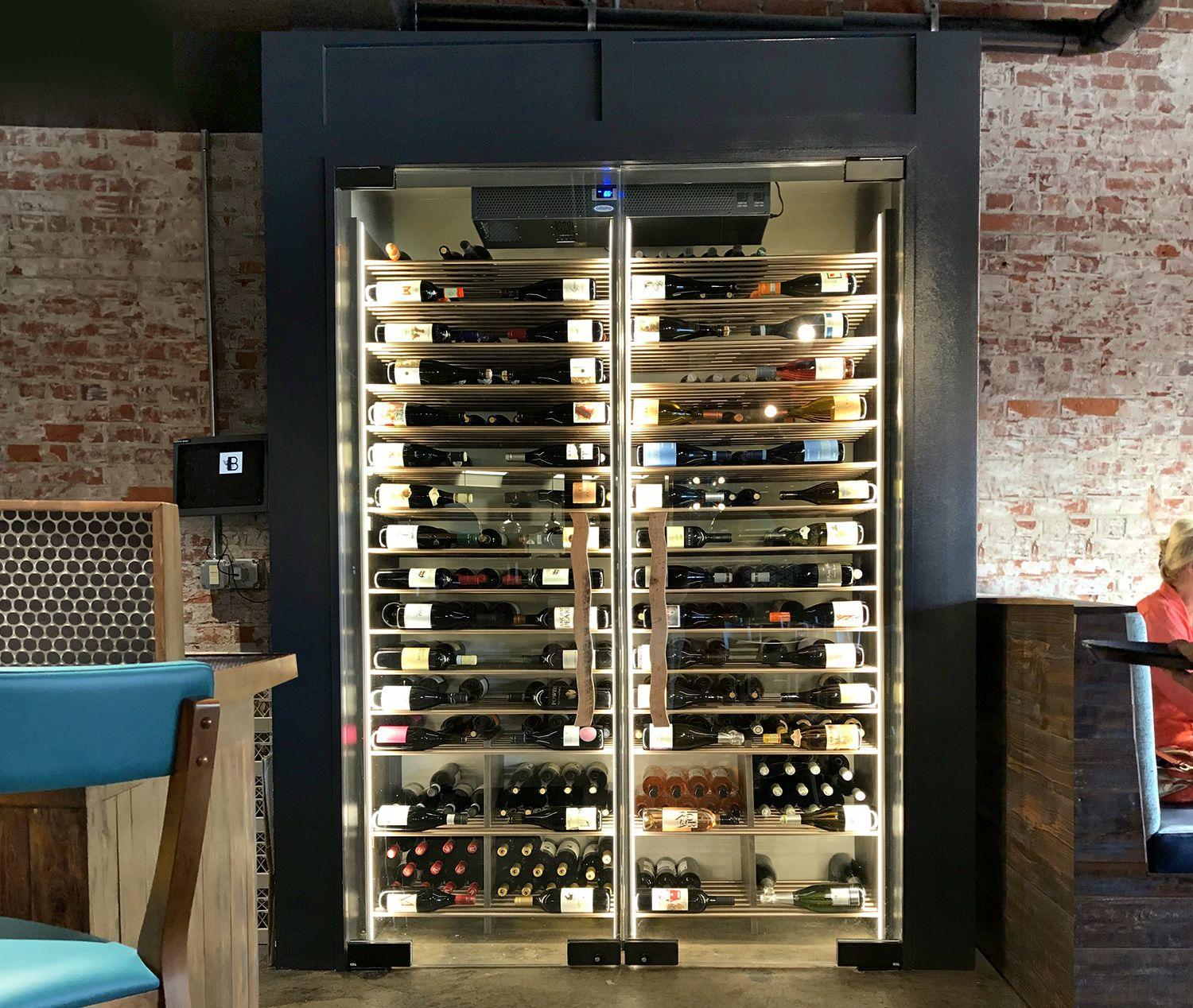 The Burrow restaurant requested a showpiece wine cellar with memorable label-forward racking to entice customers. One of our wine cellar partners designed a contemporary cabinet with unique "parallel" format wine racks. The interior is illuminated with dramatic LED lighting, enhancing the restaurant space. Its total capacity, including lower bulk bins, is 408 wine bottles, which is impressive considering the small footprint.
To avoid drawing attention to the cooling unit, the custom wine cabinet uses a shallow-depth CellarPro Houdini system to maintain ideal conditions without drawing attention to itself. Our team worked with the cabinet manufacturer to properly size, configure and install the cooling unit.
From cooling units to wine cabinets to glass-enclosed wine cellars, our Design Center has the most experience and is ready to assist you!