Mila Restaurant Wine Display
Miami Beach, FL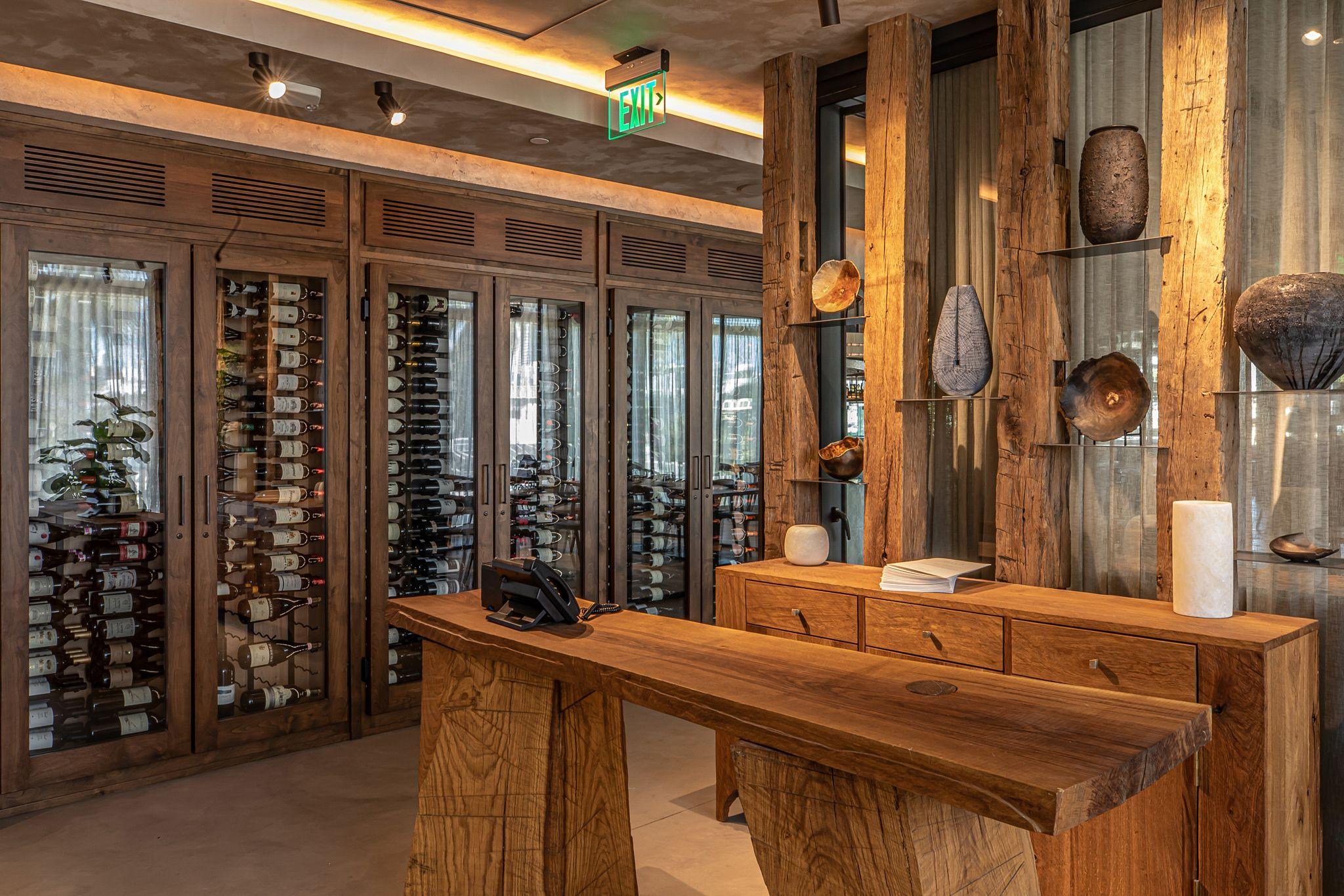 Mila Restaurant contacted our design team to create a custom wine display for its artistically minimalist decor. They wanted to incorporate dramatic wine storage into their space with a glass-enclosed cellar to display their wine collection as a focal point in the restaurant. After discussing the pros and cons of building a wine cellar versus a pre-built custom wine cabinet, the team decided to move forward with pre-built glass-enclosed custom wine cabinets.
The customer's primary design goal was to focus on the wine, so the design team used minimalist, floor-to-ceiling, label-forward metal racking to display the wine bottles, and hid CellarPro's 1800H Houdini cooling unit in the ceiling above the cabinet. With a shallow height and depth profile and flexible ducting options, CellarPro's 1800H Houdini cooling unit is ideally suited to be installed in or above glass-enclosed wine cellars.
Because the restaurant is on the third floor, the wine cabinet had to be lifted, swung into place and installed with a crane. Once in place, the rest was easy because that the cabinets were pre-built at the factory. The final display is a stunning addition to, and a major focal point of, the restaurant.

Capacity: 684 Bottles
Cooling Unit: CellarPro 1800H
Features: LED Lighting, Glass Enclosed, Stain Matching