Custom Glass Wine Cabinet
Miami, FL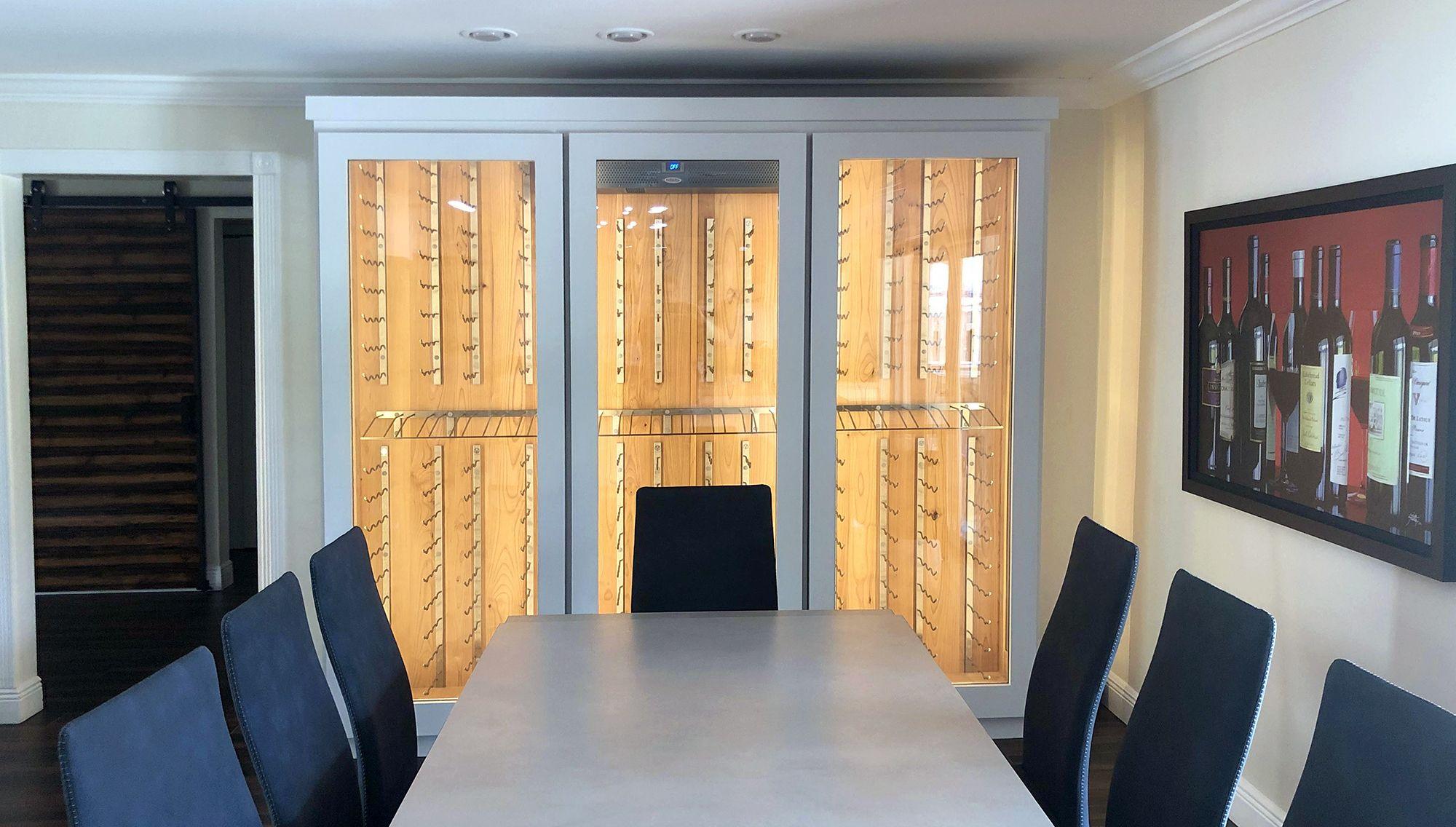 This showcase custom wine cabinet features double-paned glass and label-forward racking to display 357 bottles of wine. The maple wood frame was painted white to match the walls. A goal of the project was to avoid lengthy construction on site, so a ready-made cabinet was shipped instead. Although there were challenges fitting the large one-piece cabinet through an entryway, its final installation was easier than building a wine cellar in place.
Keeping the wine chilled is an 1800 Houdini from CellarPro, the industry leader in wine cellar cooling. The system is specifically designed for glass-enclosed wine cabinets, with shallow dimensions and a flexible choice of airflows.

My consultant at IWA was a pleasure to work with; knowledgeable and patient. The cabinet came out even better than expected.
Darren F.