Nick & Sam's Restaurant Wine Cellar
Dallas, TX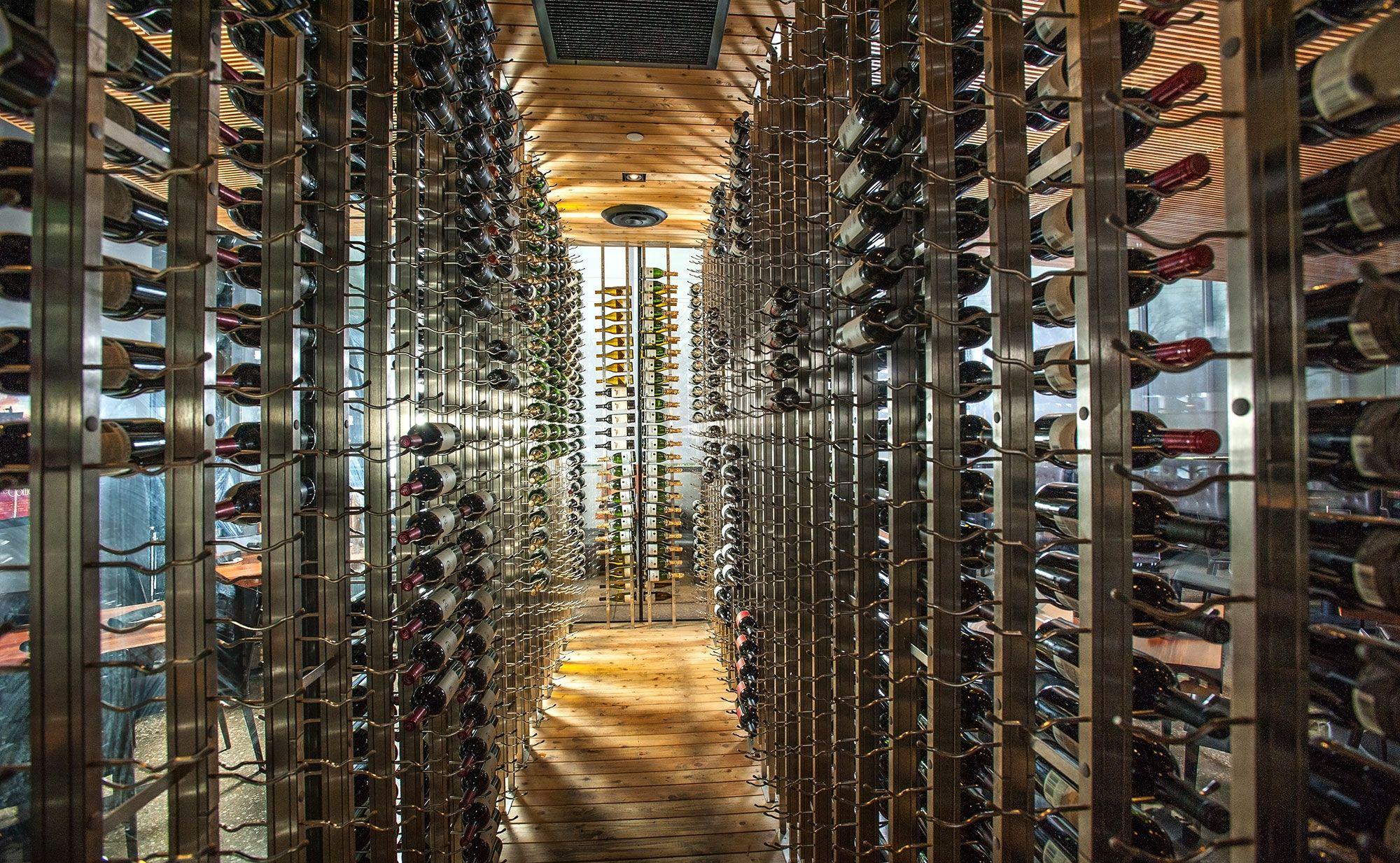 This showcase wine cellar and upscale dining theater was custom designed and installed by IWA for Look Cinema in Addison, Texas, just outside of Dallas. It features insulated glass, display racking, and specialized HVAC equipment. The owners call it "the jewel of LOOK Cinema" because of the measurable increase in wine sales at the adjacent Nick & Sam's restaurant.
The client requested a free standing wine room separating the VIP dining area and the architect provided the initial design, requesting a turnkey solution. We provided final designs for the steel and glass enclosure, cellar refrigeration, and racking that were authentic to the architect's vision. Despite structural challenges of using glass and unique negative corners in the design, the cellar was completed in two weeks from beginning of installation to clean up and final walk through.
The structure includes a vapor barrier, insulation, entry door and wall, racking, floor, and ceiling. The HSS hollow steel iFrame holds double pane glass with black butt glazing. Platinum Vintage View label-forward racking with FCF frames surrounds the cellar. The flooring and ceiling is finished with cedar T&G; the ceiling uses 2x4 framing and marine grade plywood. Two CellarPro AH6500SCh cooling units with remote displays refrigerate the custom wine cellar.

Cooling Units: CellarPro AH6500SCh
Features: Glass Enclosed, Label Forward Racks, Free Standing