Custom Wine Cellar Testimonials

With our custom cellar we don't just enjoy our wine more. We enjoy our home more.
Steve & Shannon B.
IWA was great to work with. The representative stayed with me throughout the entire process and helped along the way. The product looks great and the fit was perfect. The staff is very knowledgeable, friendly, and always available within a couple of minutes. My custom wine cellar looks great and I couldn't be more pleased with IWA.
Robert
I am an interior designer in Napa Valley, and I must say that I love working with your wine racking sales engineers, they make me look really good and I really appreciate your fine quality products.
Pam S.
These racks [VintageView] are simply stunning, you can feel the quality and our client loves them!
Tina M.
Once constructed they [WineMaker] have a wonderful look, are easy to stack and add a rustic appearance to my cellar.
Mark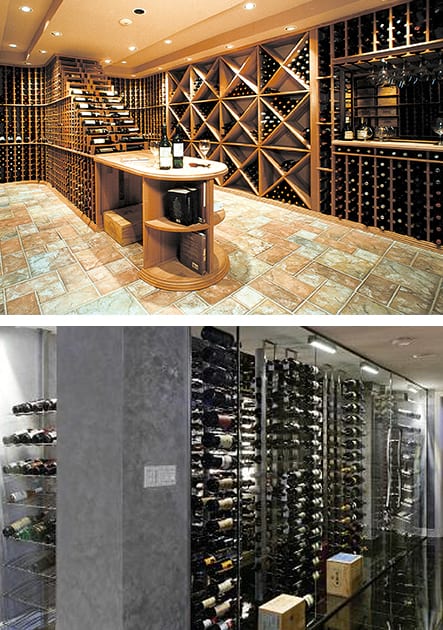 Ready to Get Started?
Request a Design

Request a Design

Or Call 800.527.4072