Glass, Metal and Wood Wine Cellars
Woodside, CA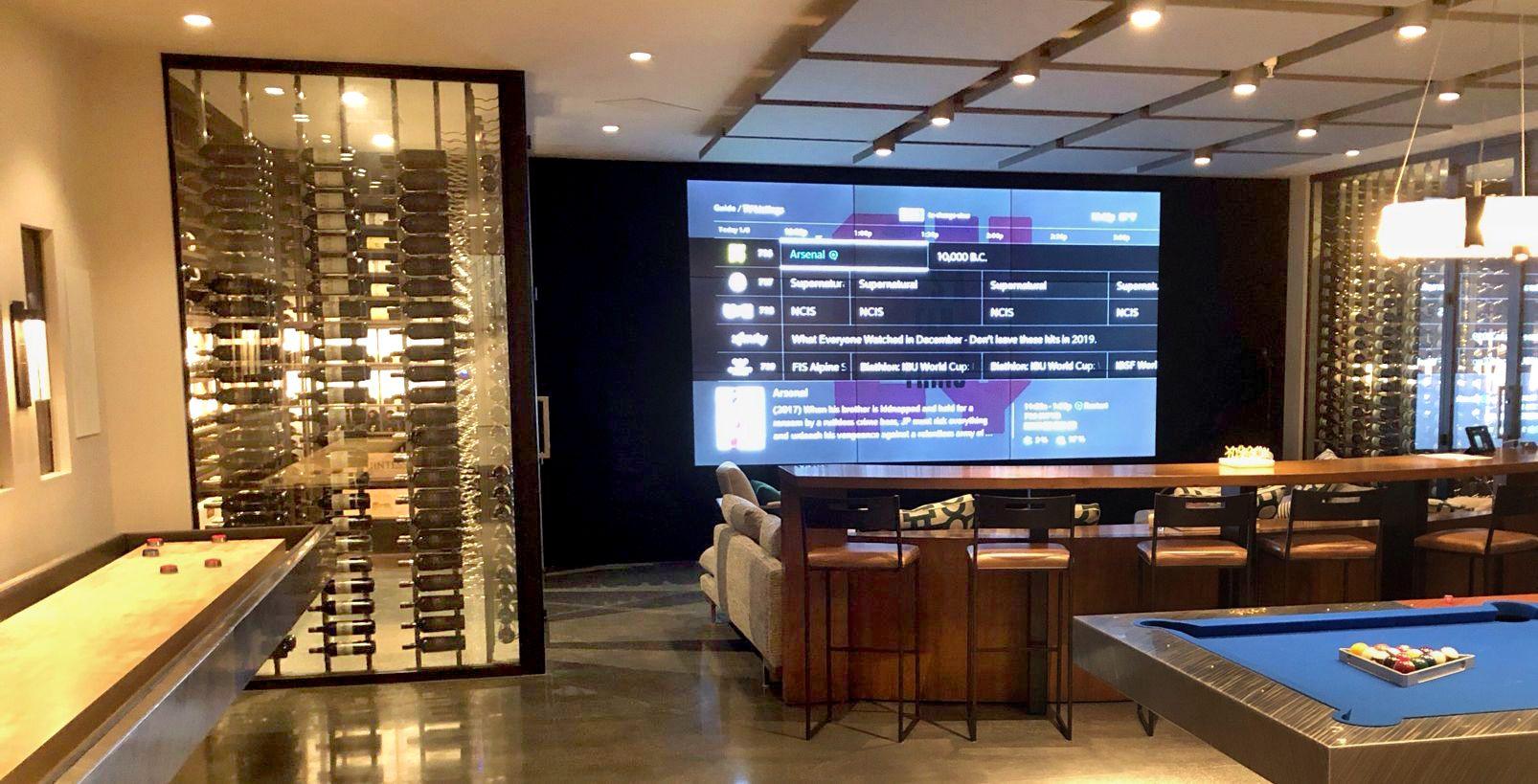 In this new home, IWA's Design Center worked with our customer to create 4 unique wine cellars, with different designs for different environment.
The entertainment center features 2 contemporary designs with insulated glass and dramatic metal racks.
Wood wine racks are featured in 2 other wine cellars, with racking designed for case storage and magnum-sized bottles. We used beautiful prime mahogany racking, finished with a dark weathered stain.
In addition to bottle capacity, the design and aesthetics of the cellars were extremely important, so our team took special care of key details like custom crown molding and LED display lighting, resulting in a superb group of custom wine cellars.

Capacity: 2,896 Bottles
Features: Label-forward Display, Mahogany, Insulated Glass Wall, LED Lighting