Glass Wine Cabinet Collection Showcase
Littleton, CO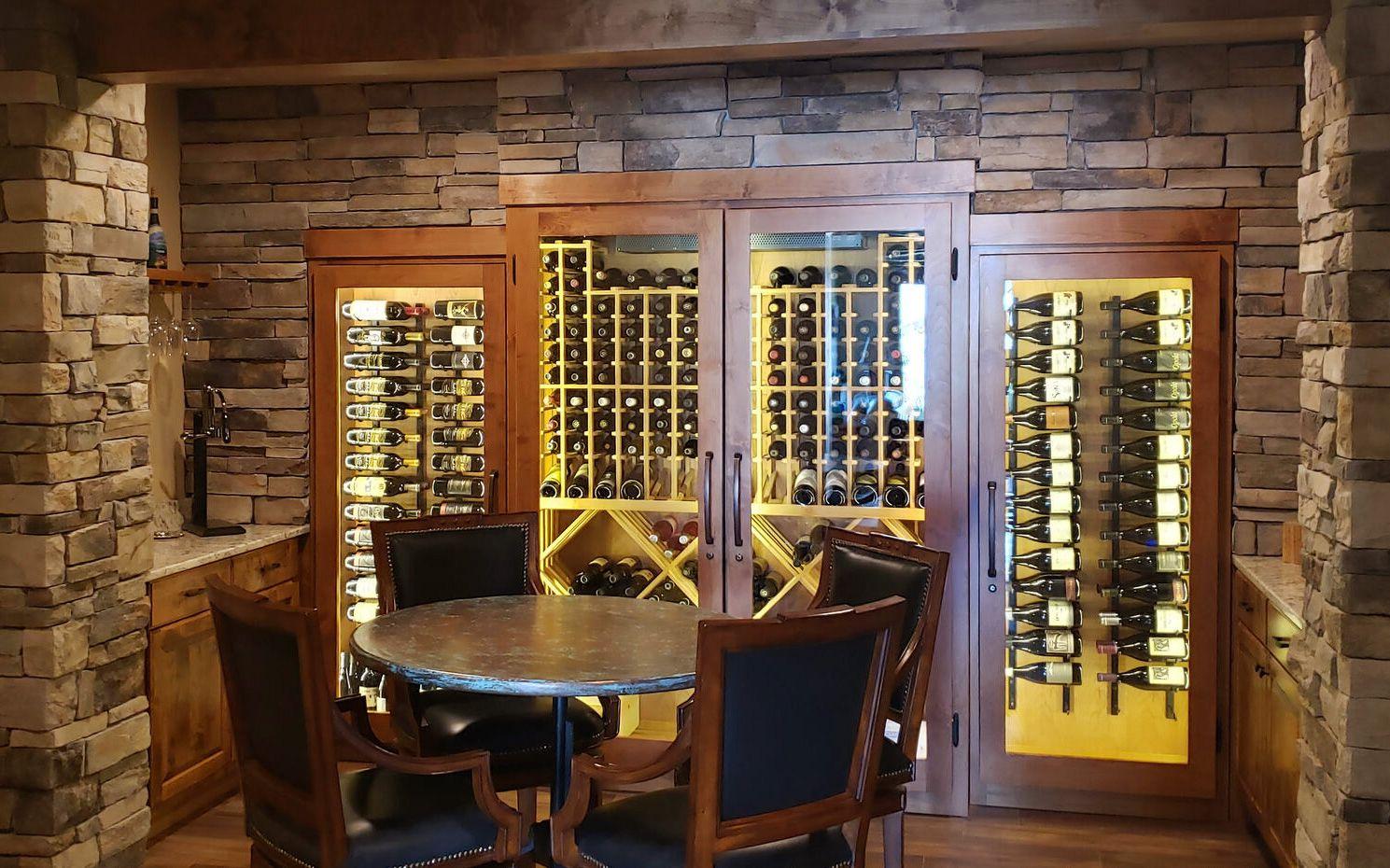 Transforming a basic room into a snug wine retreat for 370 bottles can be challenging, but rewarding. Working with the home owner, our design and support team assisted with questions that came up during the build-out, such as how to install the CellarPro wine cooling unit vent kit.
The custom wine cabinet was shipped directly to the home, in three modules. Although it is simpler than installing individual wine racks, they are quite heavy. "Once they were uncrated, I was able to bolt the three units together myself with little trouble" the owner describes. Although there was additional work needed to create the ideal support system, the final result creates a stunning miniature wine cellar.

Lots of work, but the finished product was worth it overall...your crating and packing guys did a great job, as there was not one scratch on the unit.
Craig M.