Traditional Wood Wine Racks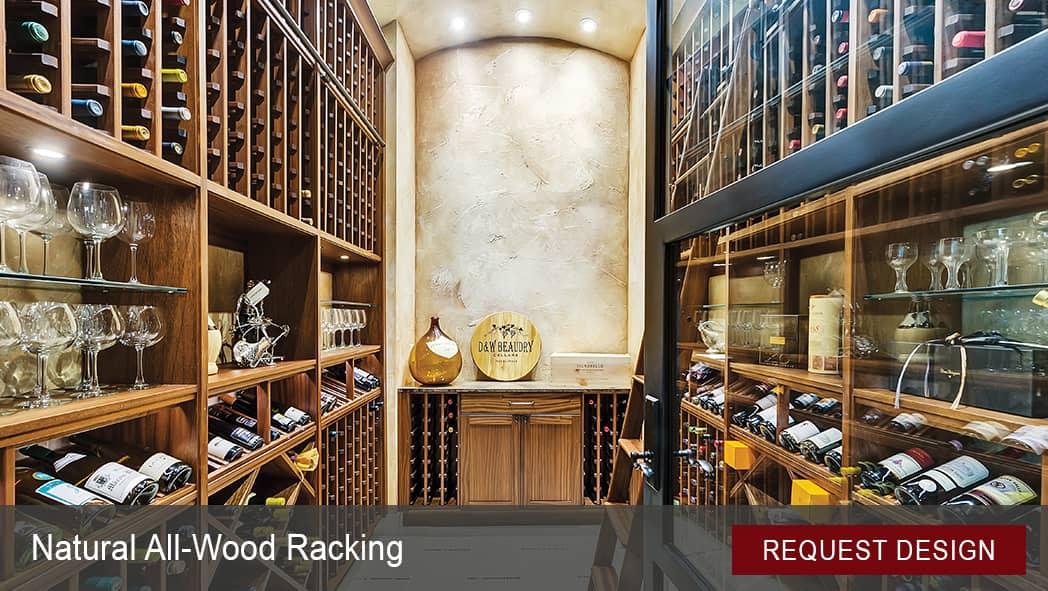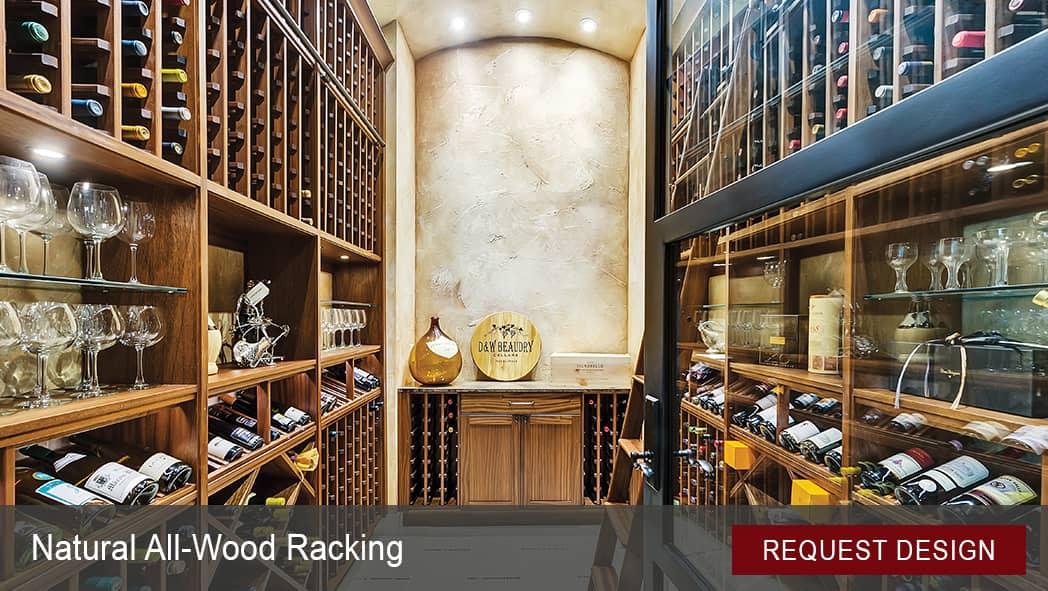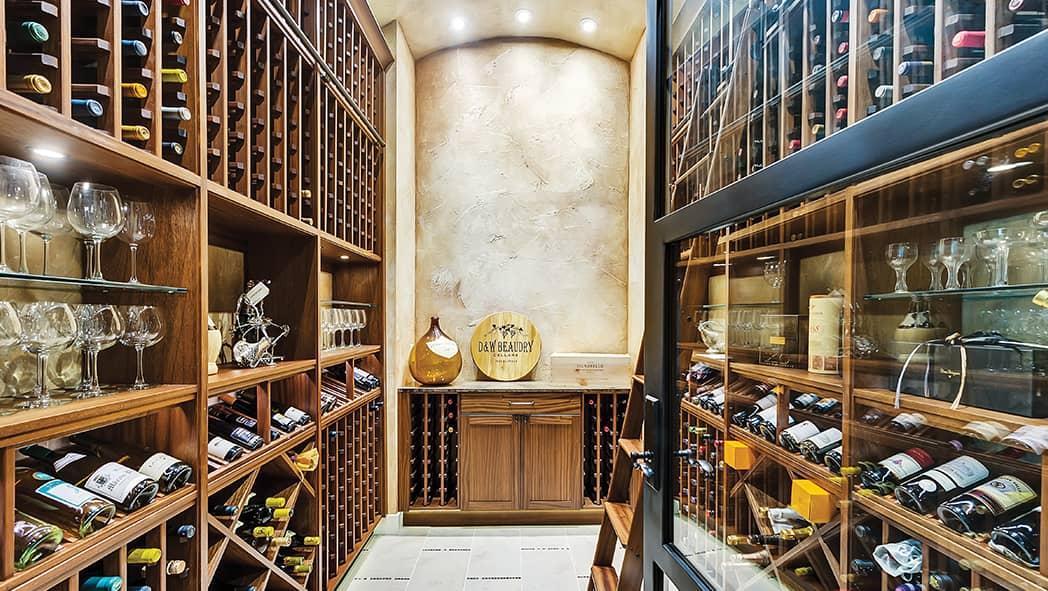 IWA offers a wide variety of traditional wooden wine racks and accessories, from fully customized racks to pre-assembled hanging wall rack kits. Whether simple or ornate, we can design your cellar and provide the best products available to complete the project.
Multiple wood species, quality and finishes available
Combine the beauty of wood with metal and acrylic storage
Trim can be simple or multi-step crown molding
Wood ceilings and barrel stave floors available
Many installation elements such as ladders and doors
Our design team helps you compare types of wood racking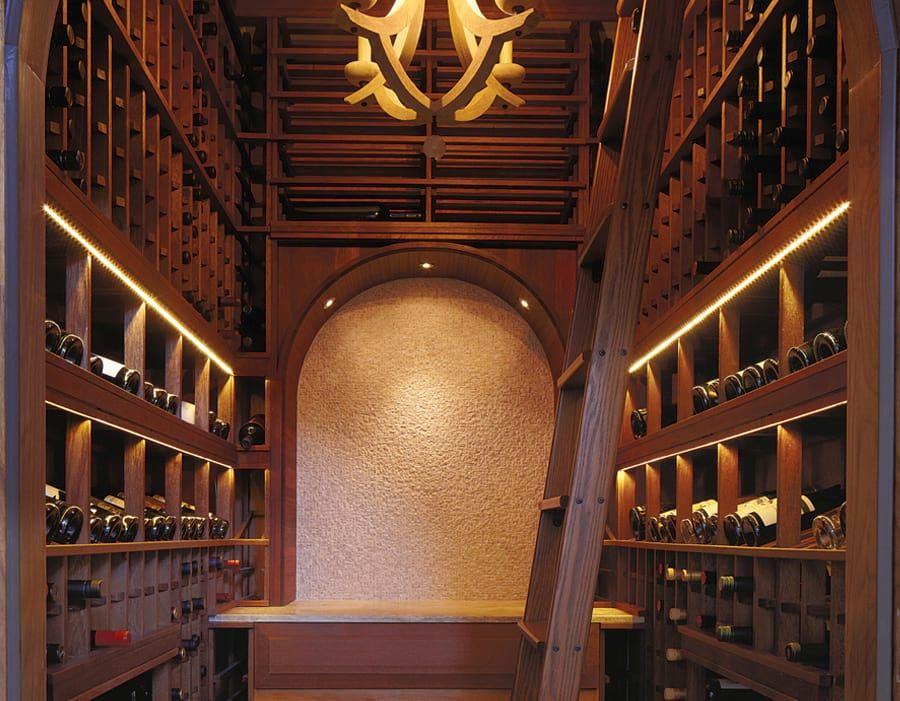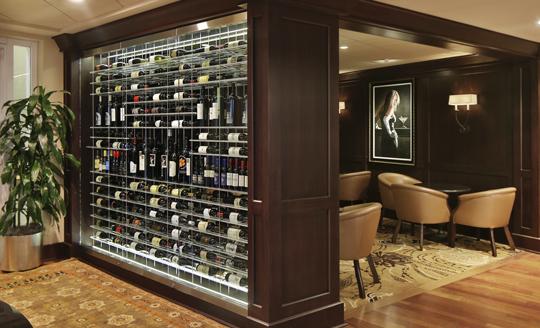 Glass walls are an excellent example of updating a traditional racked cellar. Double paned glass is recommended, inside a wood frame.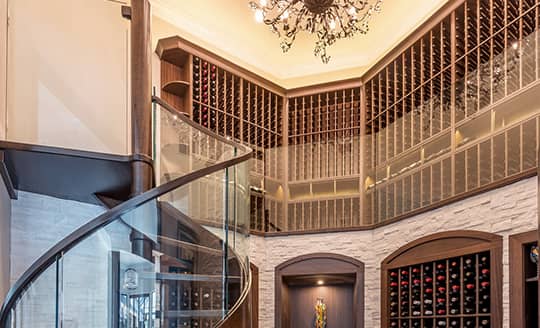 Frameless enclosures take advantage of a full glass exterior to display wine label forward using Vintage View floor to ceiling storage. Wood elements can be included, such as archways and ladders.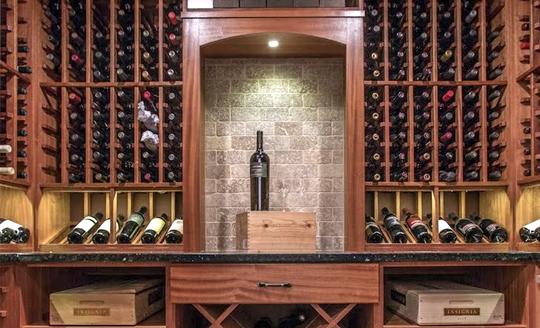 Wood & construction quality is crucial. Low grade vs high quality racking is obvious. Check the depth, frame type and filler material.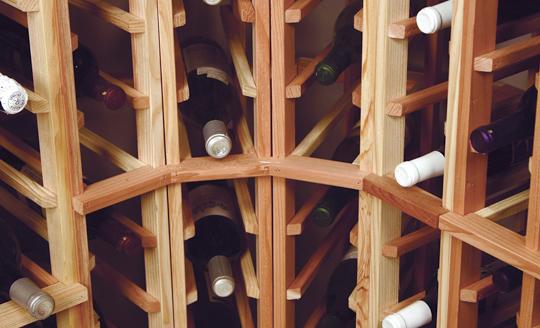 Kit racking is pre-sized and can be used for simple projects. It is easy to use and more affordable than a fully custom cellar.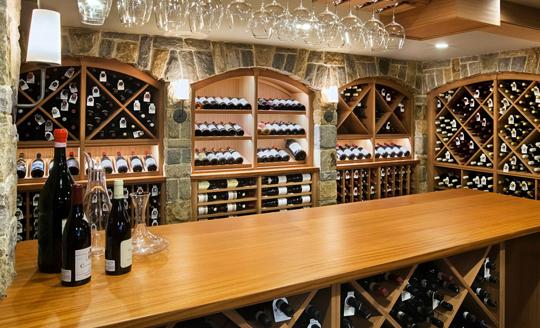 Type of wood should inform the project. Avoid cheap grades, and look for smoothness, thickness and finish quality.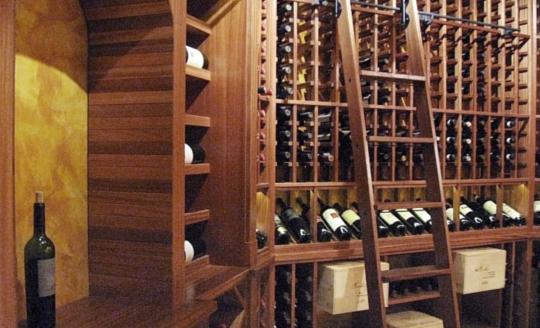 Types of storage include display rows, box storage, bins, diamond bins and single bottle. Serving areas such as arches and tables available for wood wine racks.