Wine Walls & Glass Wine Cellars
Designed Specially For You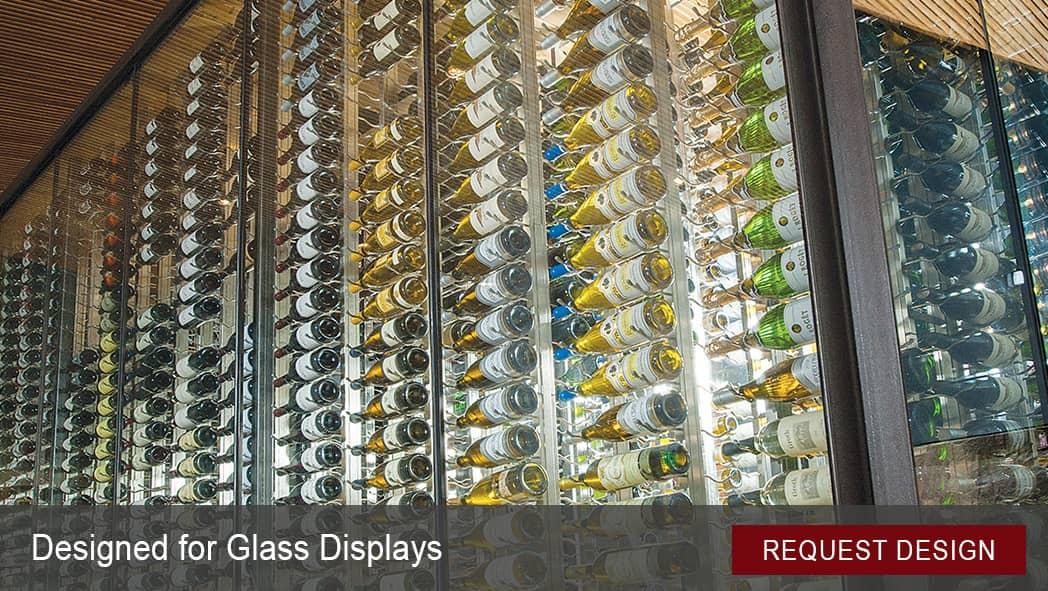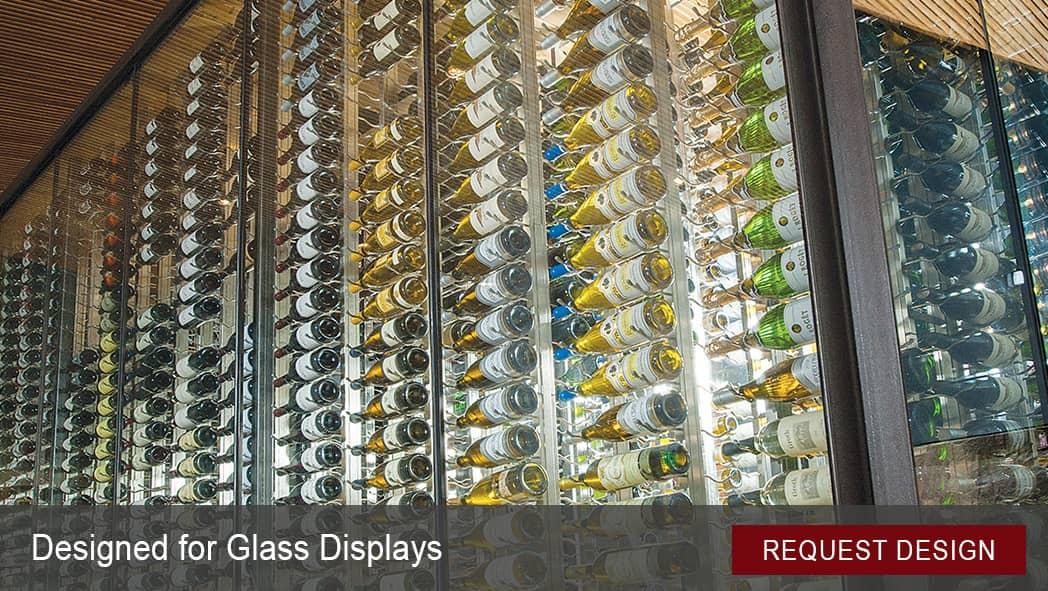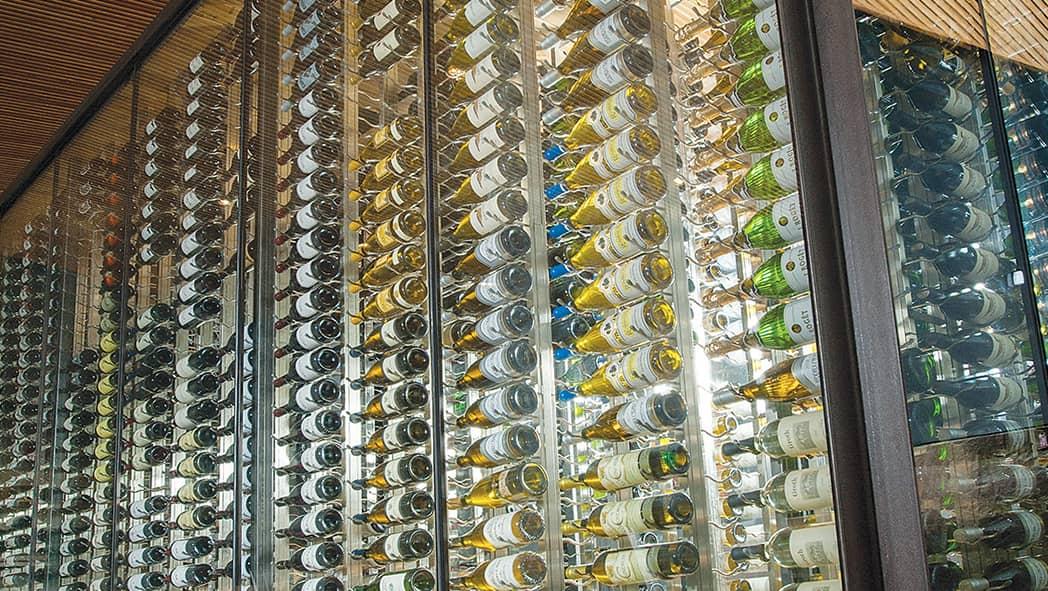 Glass wine cellars are growing in popularity for proudly displaying and storing refrigerated wine collections. Glass wine cellars combine edge-to-edge glass walls, back-lit LED lighting and low-profile racking made from metal, cable or acrylic for storing wine bottles. Residential glass wine cellars typically have smaller footprints as compared to traditional wine cellars, and also can include walls of racking enclosed with glass walls on the sides and glass doors on the front. IWA Wine Accessories has almost 40 years of expertise and experience in designing custom wine cellars & refrigerated wine walls for customers worldwide.
Edge to edge glass walls and framless glass doors
Back-lit LED lighting
Low profile metal, cable or acrylic racking
Creates a stunning and dramatic visual display
If the cellar will be refrigerated, the thermal load calculation must account for the amount of glass surfaces in the wine room.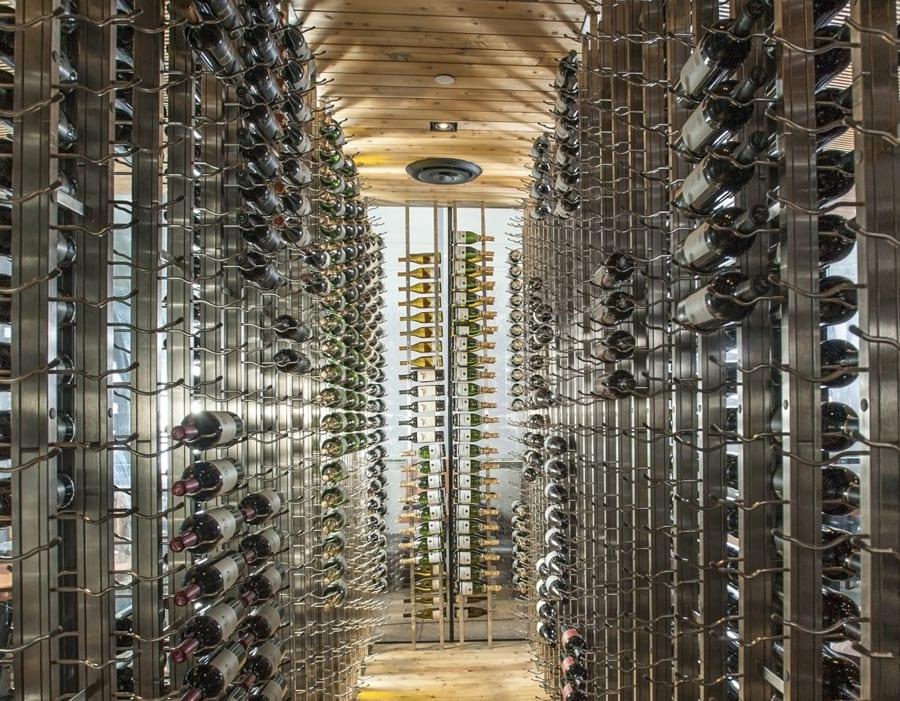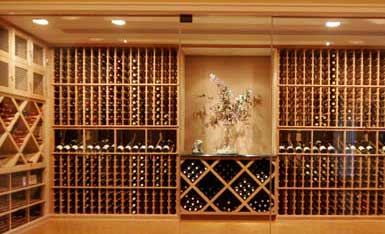 Frameless glass walls are an excellent example of updating a traditional racked cellar. The front wall and door is single pane frameless glass.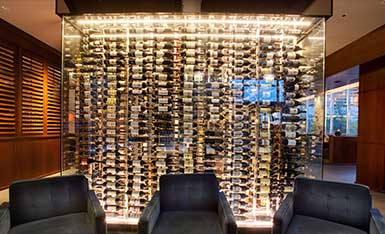 Frameless enclosures take advantage of a full glass exterior to display wine label forward using Vintage View floor to ceiling storage for wine rooms.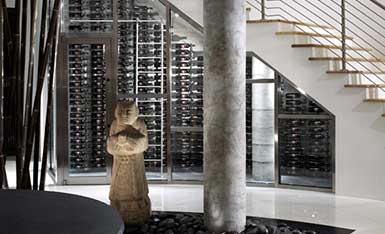 Metal frames evoke a sleek, modern feel to the cellar and fit well with minimalist homes and restaurant spaces for a sophisticated wine wall design.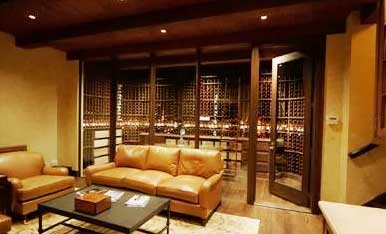 Wood trimmed glass enclosures can match the wood and finish of the wine cellar for greater continuity in design.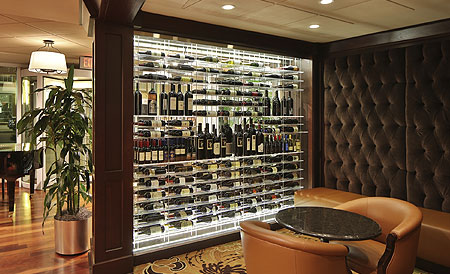 Euro glass enclosure is a classic glass and door design with custom sizing available. It can be easily installed by your contractor.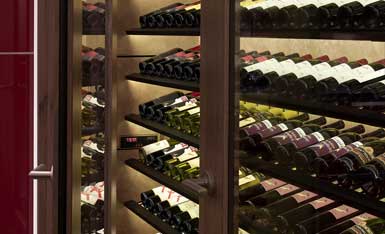 Reach in closet with glass door is custom assembled for shallow or deep reach in closets. Perfect for storing wine in small refrigerated spaces.