Dramatic Jewel Box Custom Wine Cabinet
Tiburon, CA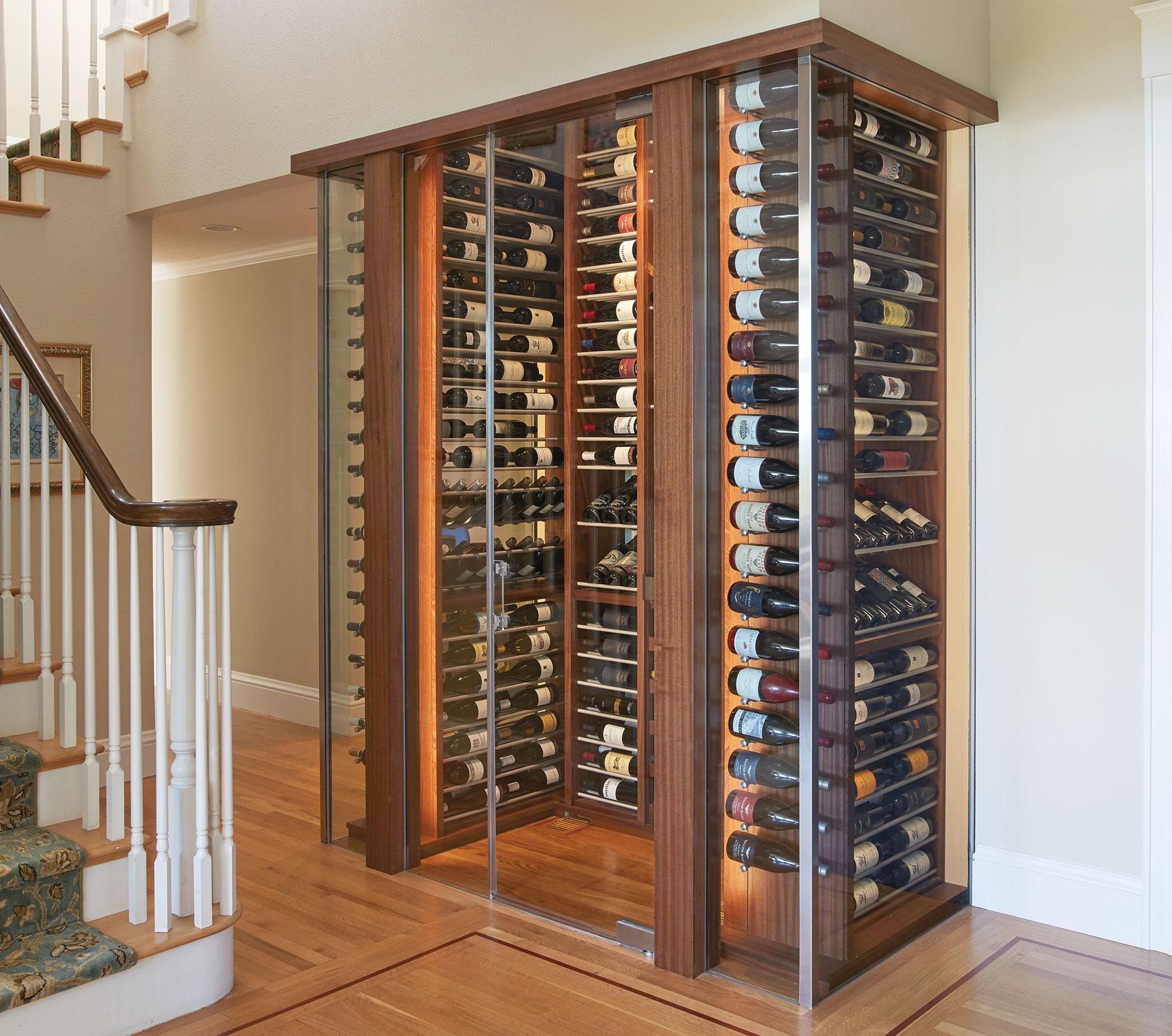 Set in an elegant entry hall, this "jewel box" custom wine cabinet is enclosed in glass for a dramatic wine collection display. The room structure, with stairways and doors, had to be carefully considered to create a symmetrical, efficient design. The customer wanted a central place in the home to display his wine. Its beautiful, streamlined look required a lot of thought and planning to achieve.
Our Design Center worked with the customer and general contractor to build the wine cellar within the space, and calculated the thermal load to select a correctly-sized cooling unit for the cellar. The calculation was extremely important due to the large amount of glass used in the cellar. Made by CellarPro Cooling Systems and built in the USA, the cooling unit is remotely located and ducted to the cellar, thereby providing super-quiet operation while maintaining ideal temperature and humidity conditions.
Inside the cellar, luxurious sapele mahogany wood is stained with an "espresso" furniture finish. LED feature lighting illuminates modern rod and slide-out shelf displays that hold up to 430 wine bottles. The final result is a signature focal point in the customer's Tiburon, CA home.

I've finally loaded the jewel box with some wine in it. Pictures don't do it justice. Thanks for all of the great advice, patience and effort!
Kevin K.