Metal Wine Cellar Racks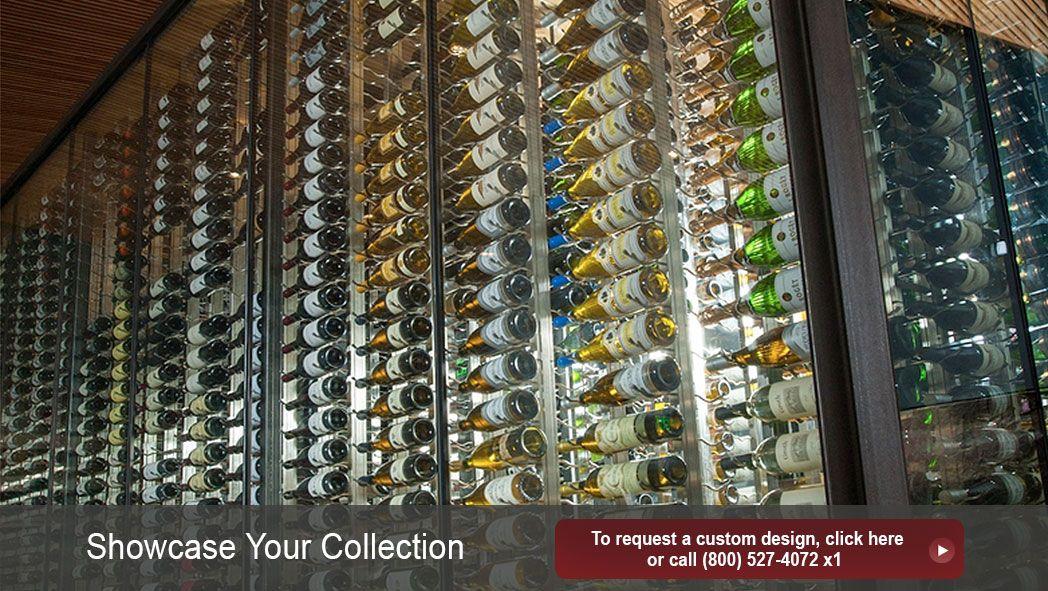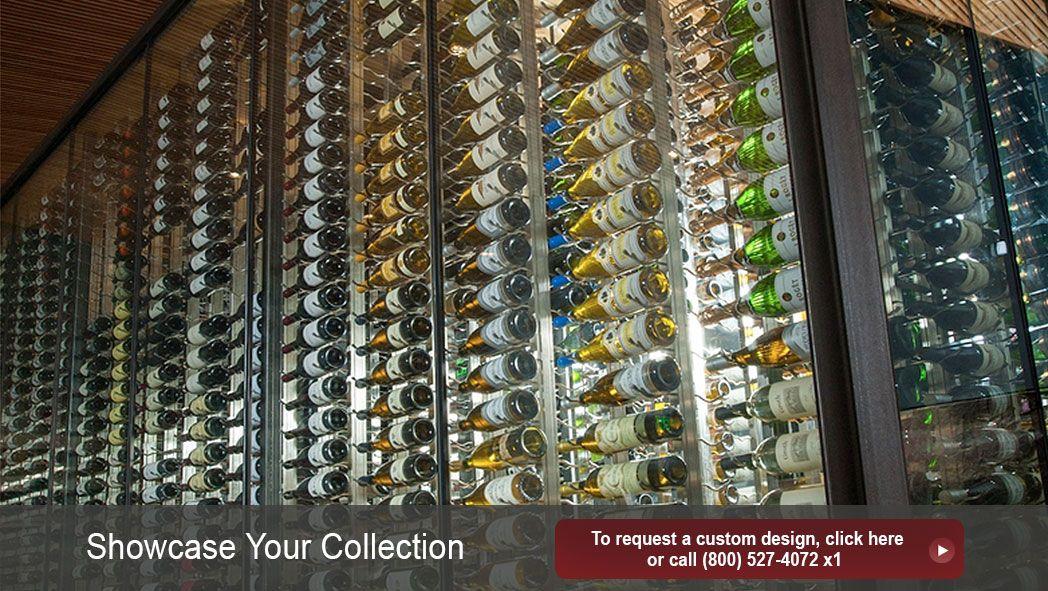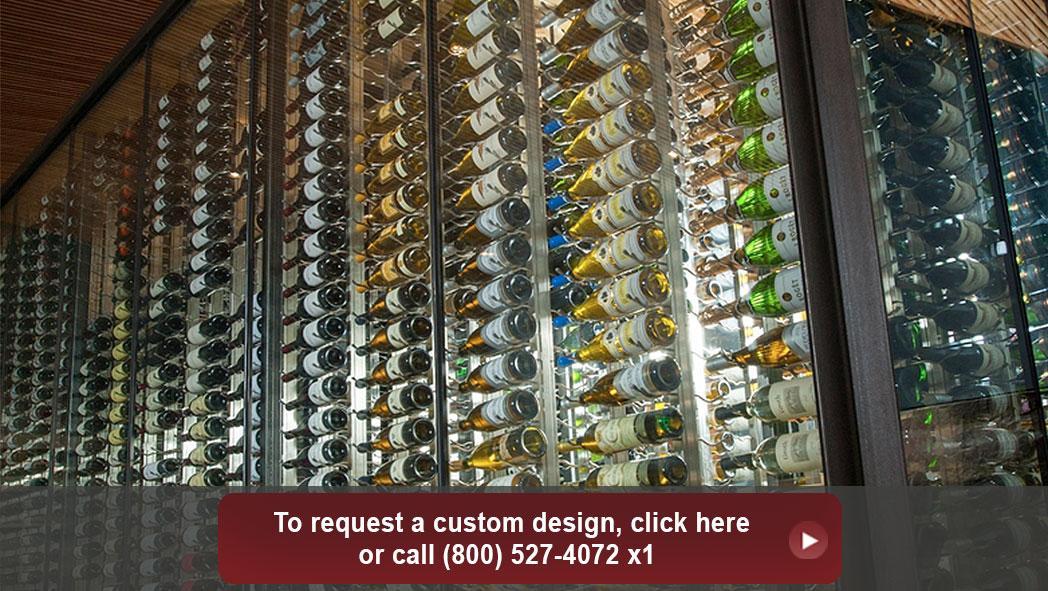 Things to Consider
Your cellar project can become extraordinary with the wide range of sculptural metal racking options, from wave curves with max reveal display to dotted mesh slings of back-lit LED. Imagination is the limit with modern edge metal cellar designs.
30 different modern racking products available
We have access to factory pricing and pass on savings
Displays can feature backlit or through lit panels
LED colored lighting can amp up the ambiance
Wall applications and styles are endless, from slings to pegs
Mix it up with wood, metal, acrylic, laminate and more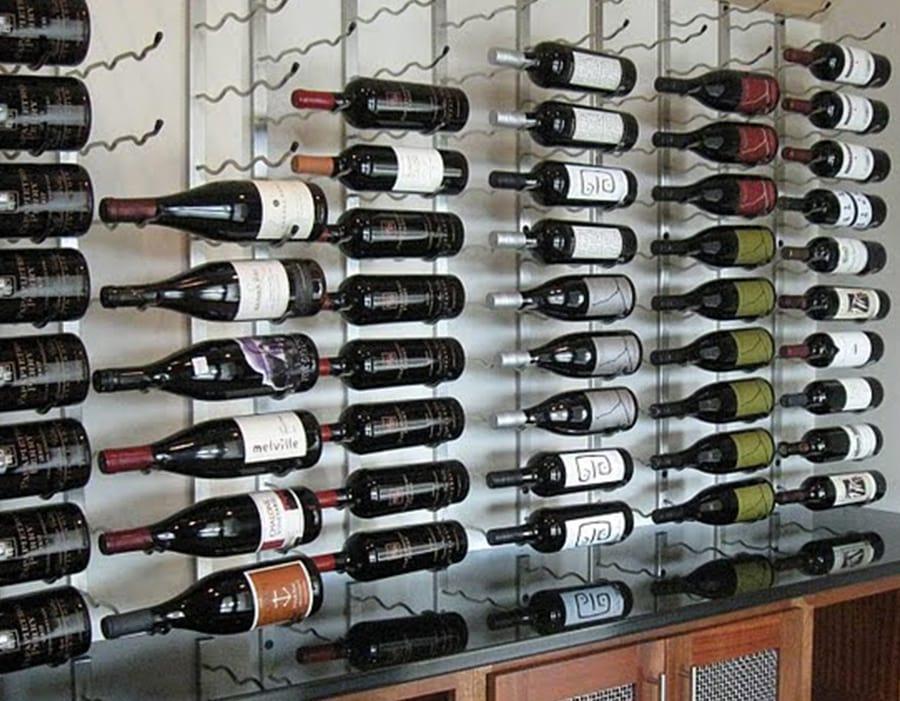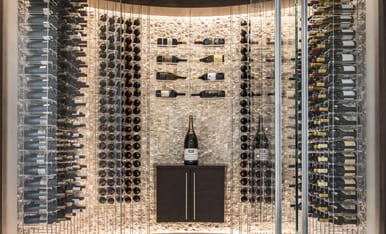 Peg and Post racking create an impressive wine cellar with stunning modern feel and are the latest design trend in modern cellars.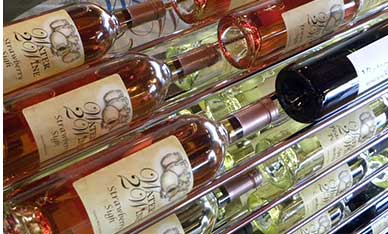 Metal frames such as our Evolution series give a clean, airy look combining glass enclosed cellar design with the sleekness of metal.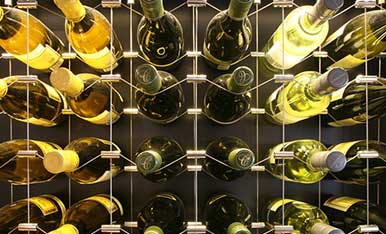 Cable racking is favored for its simplicity as a standalone display or incorporated into traditional wood racking for a rich modern showcase cellar.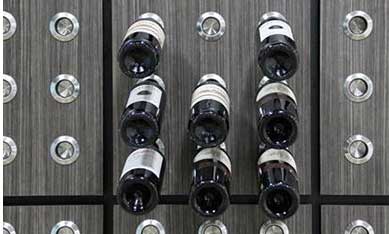 Knot racking is the epitome of contemporary design. Its unique look turns wine into a form of sculptural art that is sure to impress.
Ready to Get Started?
Request a Design

Request a Design

Or Call 800.527.4072