Metal Wine Racks
Why Choose Metal Wine Cellar Racks?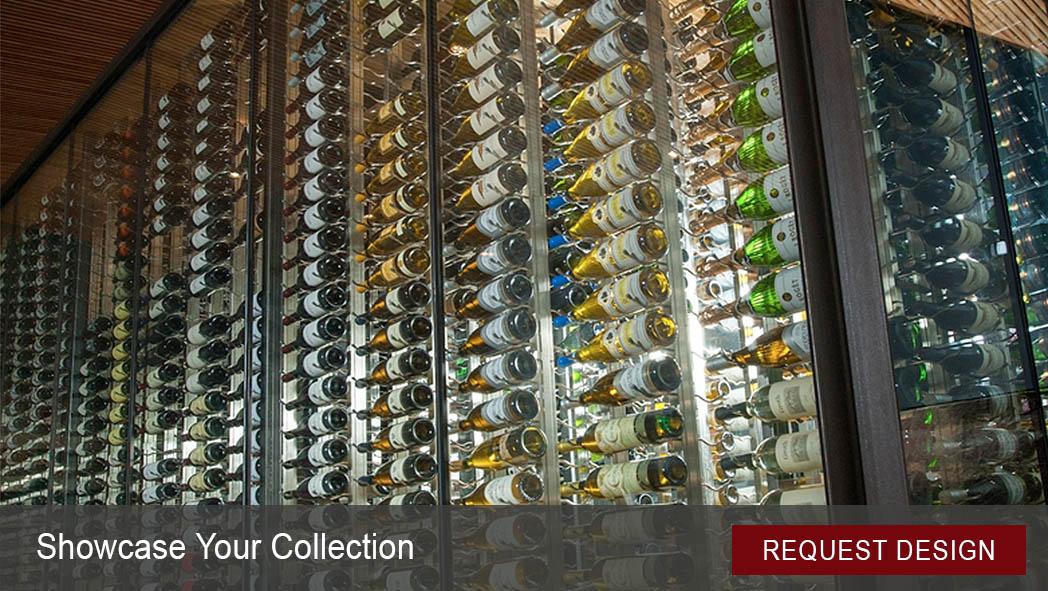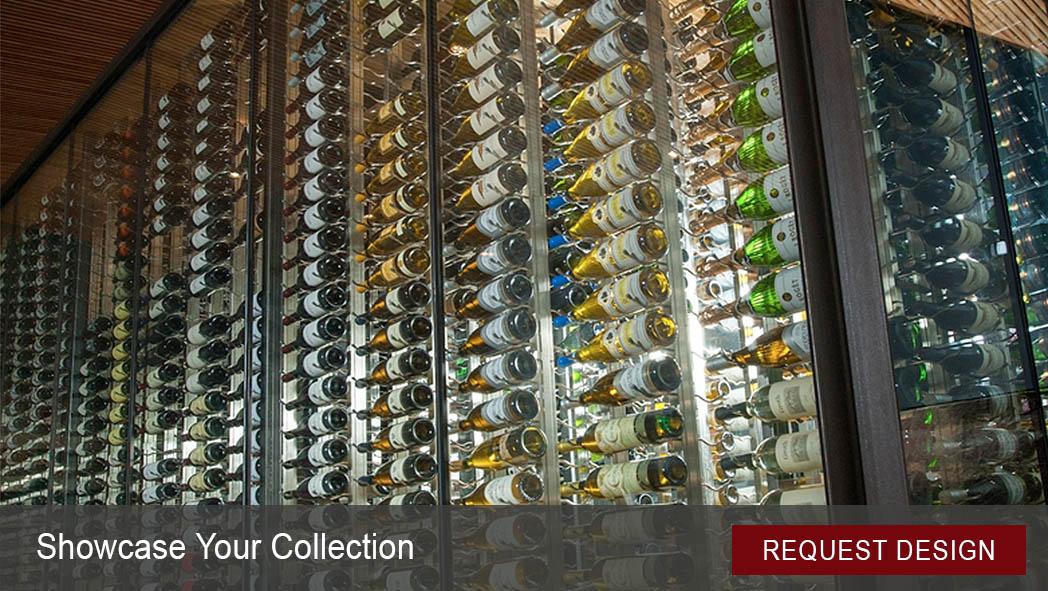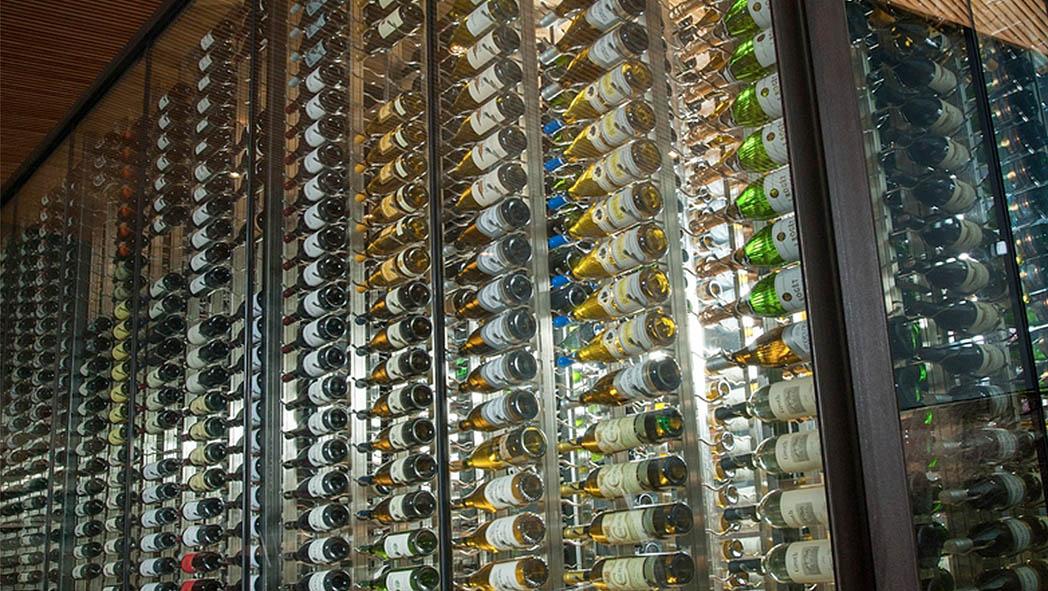 Metal wine racks are popular because of their versatility, appearance and cost. Metal racks are available in a choice of shapes and sizes, often with the bottle label facing forward, and can be used throughout the entire cellar or integrated as a showpiece with traditional wood racks. Having a much lower profile than wood wine racks, metal wine racks place the emphasis on the bottles, especially when paired with LED backlighting in a glass-enclosed cellar.
Showcase your collection of wines in an impressive custom cellar or as a small storage display next to the stairs. Choose a color to complement any home decor. Whatever your bottle capacity requirement, these flexible systems can be adjusted for what wine enthusiasts need.
Available in a choice of low-profile designs and finishes
Types include wall-mounted racks, floor-to-ceiling mounted racks, posts, rods, and cable racking
Choose from label forward items or cork forward styles
Often used with glass-enclosed cellars and back-lit LED lighting
Metal racks create a stunning and dramatic visual display in your space
Variety of finish options and materials are available, from sleek black to shiny chrome and stainless steel
Racking can accommodate a wide range of wine bottle sizes, including magnum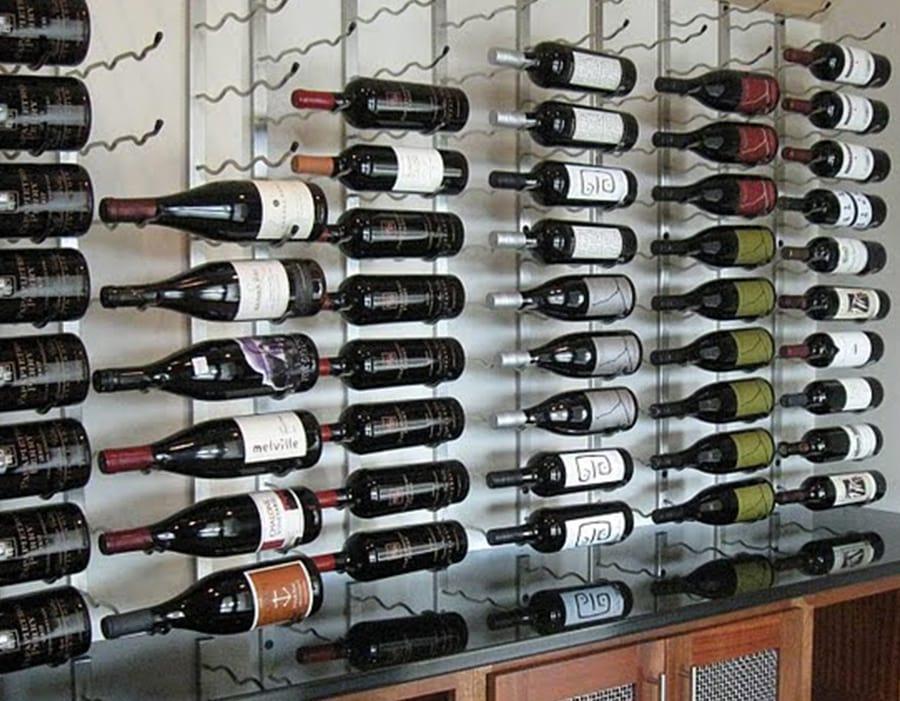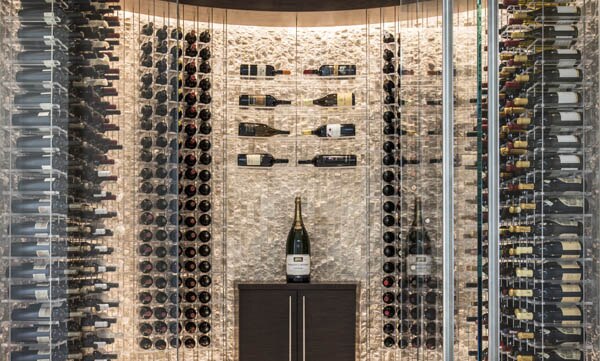 Peg and Post racking creates an impressive metal wine cellar with stunning modern feel and are the latest design trend in modern cellars, at an affordable price.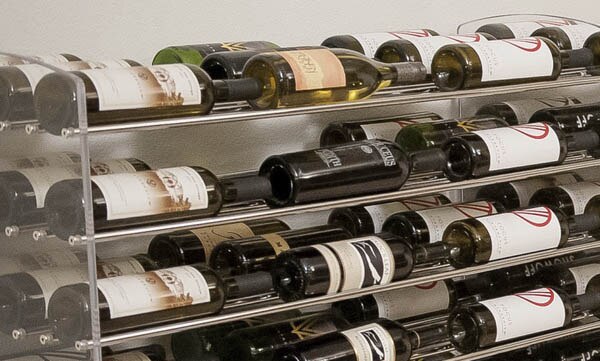 Metal frames such as our Evolution series give a clean, airy look combining glass enclosed cellar design with the sleekness of metal in any area of your home or business.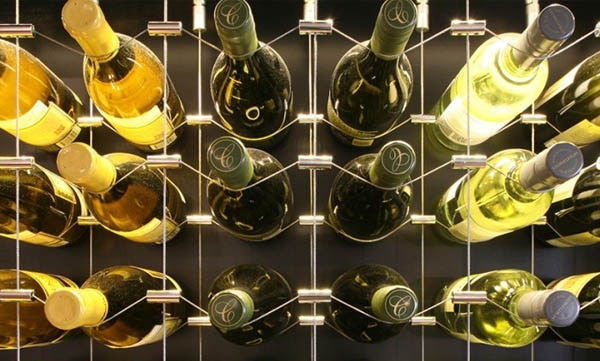 Cable racking is favored for its simplicity as a standalone display or incorporated into traditional wood racking for a rich modern showcase cellar.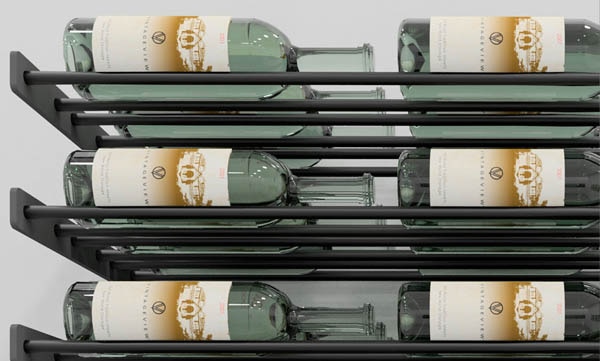 Wine Wall racking is easy to install and flexible for contemporary wine cellar design. Its unique look turns wine into a form of sculptural art metal wine cellar racks that are sure to impress.