Contemporary & Modern Wine Racks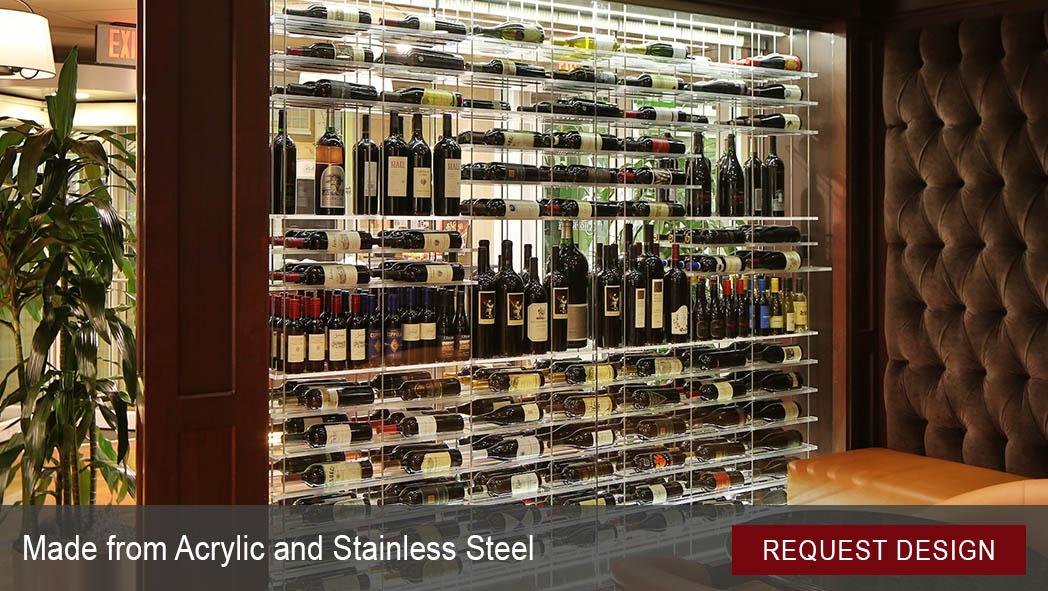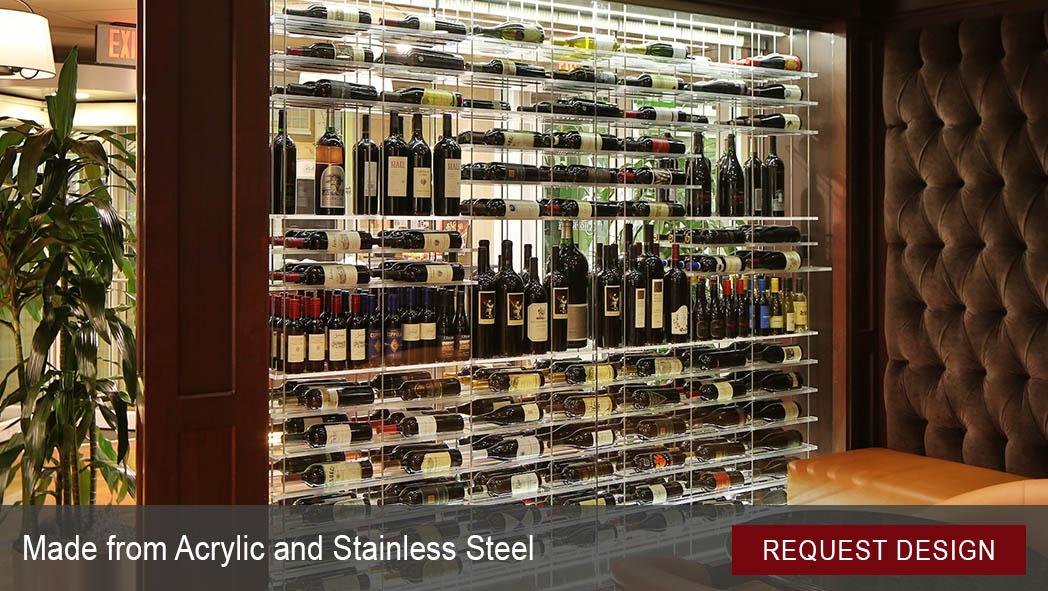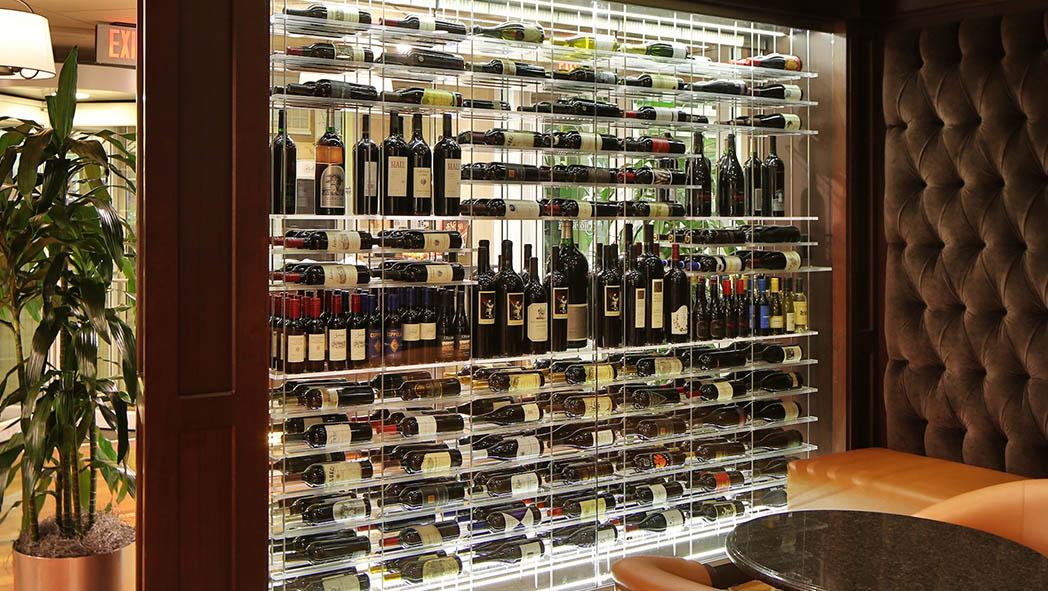 Dramatic contemporary wine cellars create an unforgettable impression. Clear acrylic racks are supported by stainless steel rods, giving the illusion of floating wine bottles. Each cellar is a unique architectural masterpiece for your home or retail space.
Showcase your wine in a bold and beautiful modern cellar
LED lighting will illuminate the wine racks and display rows
Refrigerate the enclosure to 50-60 degrees with double-paned glass
Your bottles can be label forward or a traditional neck-outward
Unusual, dramatic designs are a work of art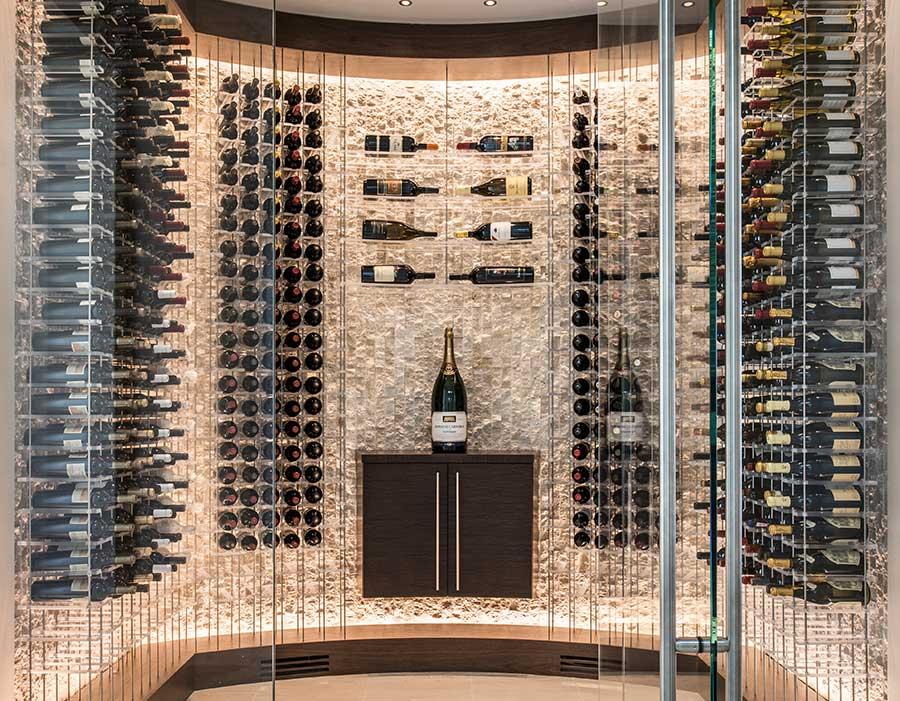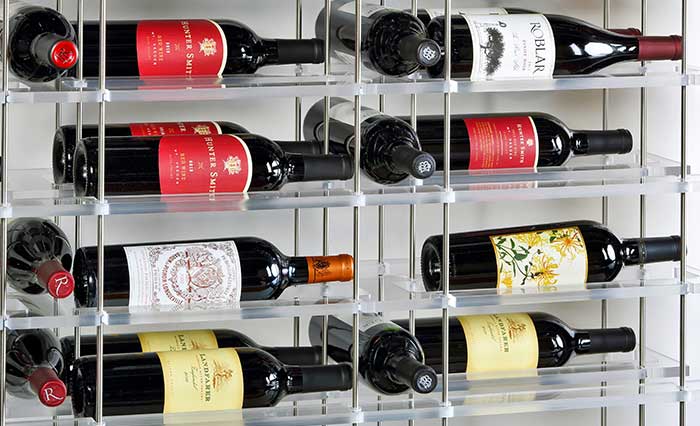 Display Types These "floating" wine racks can be oriented to show off the wine bottle labels or focus on space-saving slots that are neck-forward displays of your wines. They are available in a variety of prices and materials.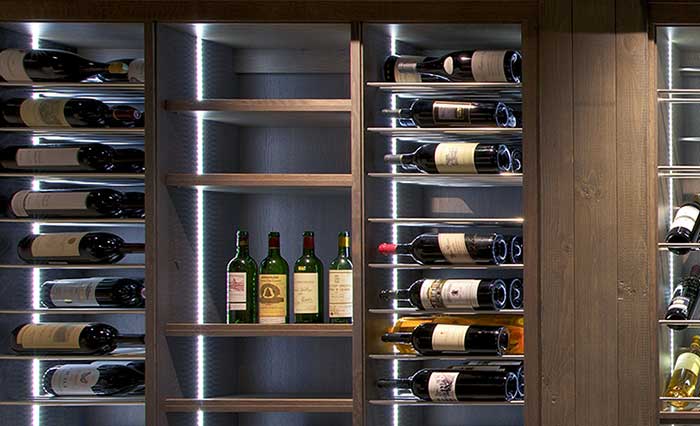 LED Lighting Choose from a variety of lighting options and quality levels that will ensure that your wine collection remains in the spotlight it deserves.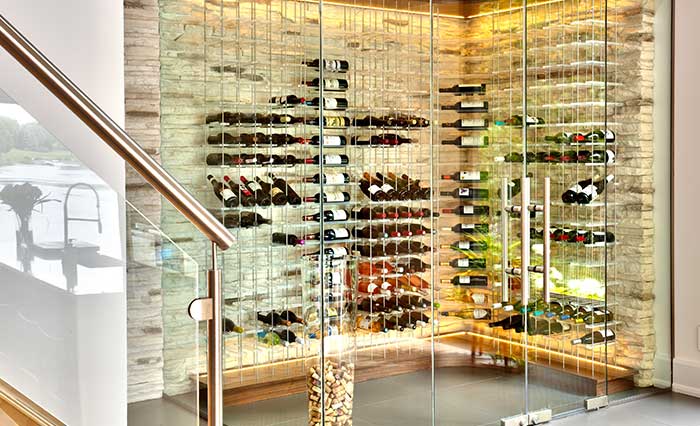 Glass Enclosed Cellar For a truly spectacular custom wine cellar environment, use double-paned glass to surround your wine in a prominent location.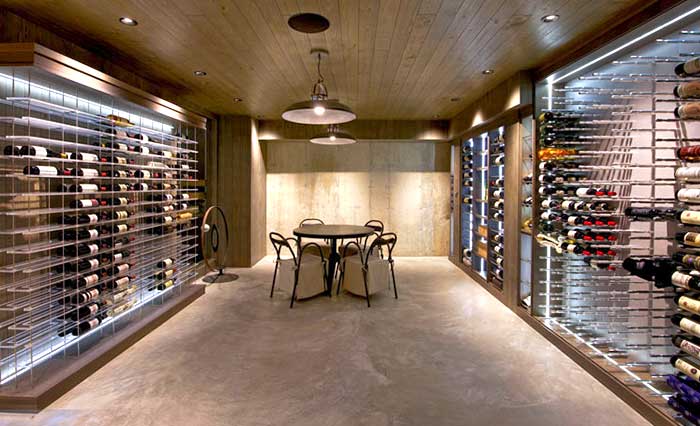 Traditional Fusion Evoke the nostalgia of a traditional wine cellar without sacrificing streamlined design, using a mixture of wood trim and contemporary wine racks.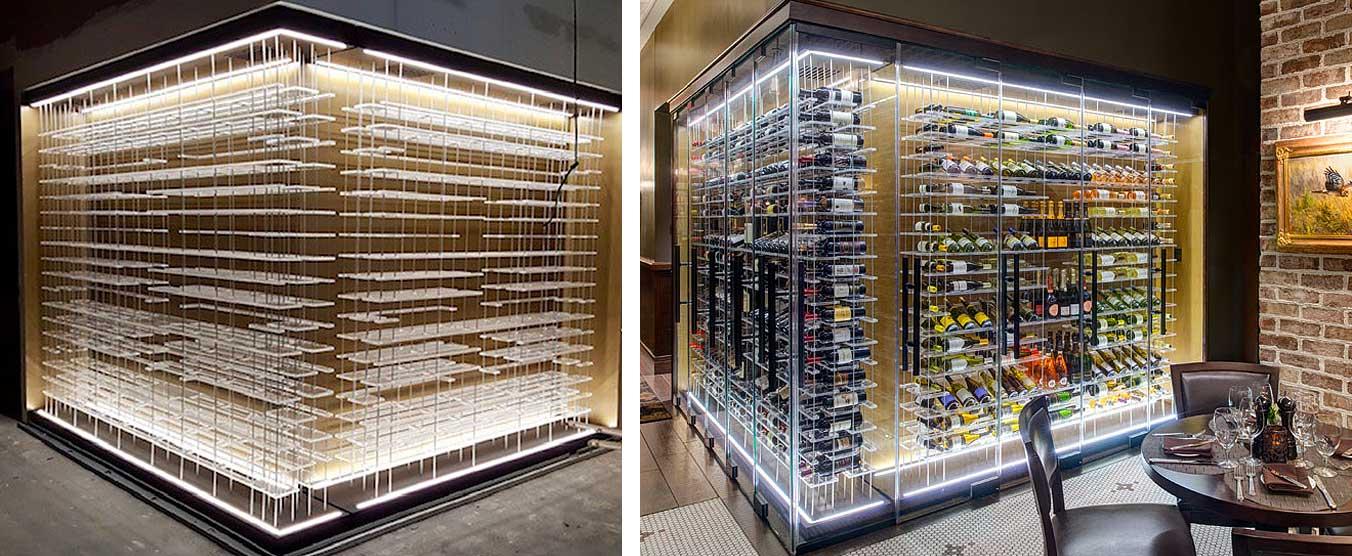 Before and After A chic contemporary wine cellar installation with and without wine. Note how the clear racks and LED lighting places emphasis on the bottles in your wine room. It uses a temperature and humidity controlled wine cellar cooling system to keep wines in the correct environment for aging. Cooling units can be self-contained or installed using a split system with a separate condenser and evaporator for lower noise levels in your home.