Contemporary Wine Cellar With Beautiful Millwork in Dayton, OH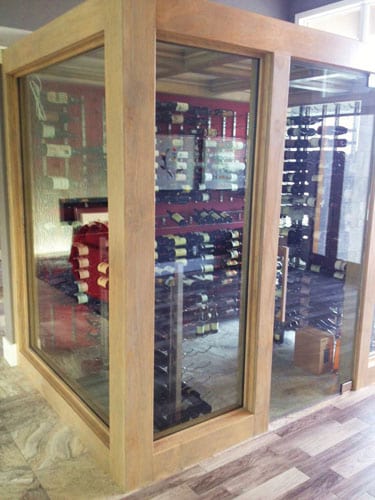 Designed with aesthetics in mind, IWA built this glass-surrounded contemporary wine cellar, boasting 800+ bottle capacity and a spacious interior.
Background & Goals
Contemporary wine cellar for residence in Dayton, Ohio.
Project goal: make the wine room a very visible feature in the home.
The room was constructed fully windowed on three sides.
Had to be a fully climate-controlled wine cellar.
Custom Millwork and Contemporary Design
The wood framing was designed with detailed millwork.
Surrounded in glass, the room brings a modern feel to the whole room.
Brushed aluminum wine racks show off the wine in a simple yet artistic way.
The design also allows for the beautiful Ohio landscape to be seen from the wet bar through the wine room.
Three elevations accommodate wine racking to show off particular wines, support magnum bottles, and allow for a table top to tie the overall style of the wet bar and the wine room together.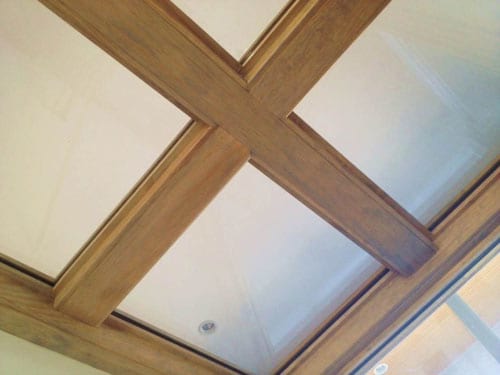 CellarPro Cooling System
The cellar was equipped with a CellarPro 6500 Cooling Unit which can handle cellars up to 1750 cu. ft. and temperatures ranging from -20 to 110 degrees Fahrenheit.
The CellarPro 6500 air handler is a self-contained vertical cooling unit that is ready to use out of the box.
This system was chosen after calculating the thermal load in the room, and taking into account the local climate and location of the home
To enable the cooling unit to run efficiently, double-paned thermal glass windows were used, which help reduce the thermal strain on the wine room and combat the low insulating factor of windows.

Ready to Get Started?
Request a Design

Request a Design

Or Call 800.527.4072