Earthquake-Resistant Residential Wine Cellar in Santa Barbara, CA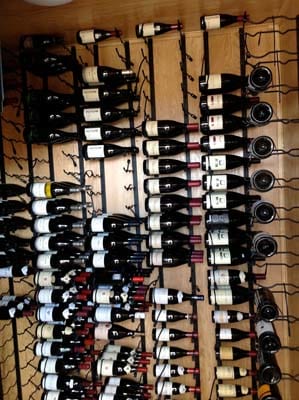 Converting an exterior storage room, IWA built this contemporary climate-controlled wine cellar in Santa Barbara, California with a capacity of 936 bottles
Background & Goals
Custom residential wine cellar in Santa Barbara, California.
Convert exterior, below-grade room previously used to store gardening and pool equipment.
Make cellar earthquake-resistant.
Converting a Storage Room to a Wine Cellar
Constructed an entire airtight wall and door with combination lock.
Used metal wine racks with black finish.
Protected wine collection by using special straps to secure bottles to the racking.
Maximized storage capacity at 936 bottles.
Allowed for storage of bottles of various sizes up to 3 deep.
Label forward display aspect made it inherently easy to locate and manage this large wine collection.
CellarPro Cooling System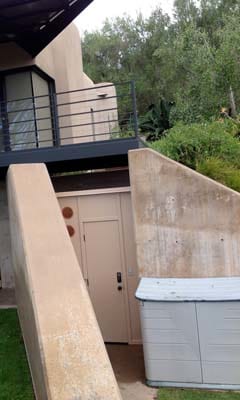 Selected a CellarPro 3200VSi with a rear duct kit and an aluminum filter.
The 3200VSi provides optimum efficiency for the specific field conditions and room location.
The cooling unit was ducted through the new wall beside the door, making it unnecessary to engineer the existing concrete walls.
For this project, a cooling unit with built-in filtration system was necessary because the fresh air intake was being pulled from the outdoors, drawing dust and pollen.

Ready to Get Started?
Request a Design

Request a Design

Or Call Us 800.527.4072