Prime Mahogany Cellar, LED Lighting & CellarPro Cooling in Midlothian, TX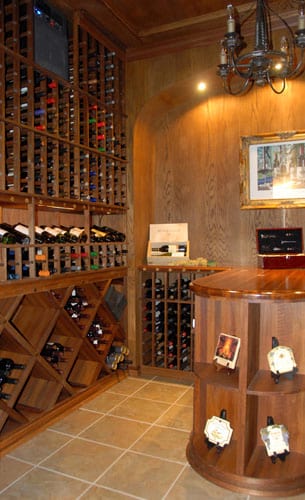 IWA worked with this Texas client to design and build a 1355-bottle cellar featuring a dark walnut stain, a Tuscan-themed alcove, and a table made of wine barrel staves.
Background & Goals
3-level house in Midlothian, Texas, outside of Dallas
Client wanted a wine room on lower level
IWA did an onsite consultation and gathered room dimensions
We provided a scope of work, including cellar refrigeration and wine racking
Prime Mahogany Theme
The cellar was made of a deep red prime mahogany and featured:
A dark walnut stain to accentuate the classic grain pattern
A 3-step process lacquer on the racking made the cellar look more vibrant.
Chases clad in a mahogany wood species to match the racking system
Floor tiles with brown hues and earth tones to blend with the ambiance
Outside the Cellar
A small, Tuscan-themed alcove was built outside the cellar
A table made of wine barrel staves where visitors could sit and enjoy wine in a more comfortable temperature
LED Lighting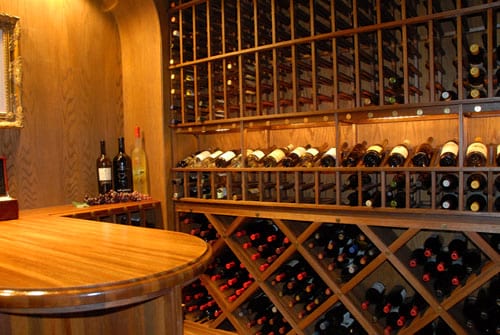 LED lights were placed on the racking to enhance the cellar's beauty
This lighting is superior to incandescent or fluorescent lighting because it is energy-saving and does not give out heat that would damage the wines
The client can adjust the brightness via a dimmer switch
CellarPro Cooling System
The cellar was built with a CellarPro 3200VSi cooling unit that matched the entire racking
The temperature in the cellar is about 55 degrees, with a relative humidity of 60-70%
A rear duct system was installed due to the requirements of the local conditions
A CellarPro bottle probe was included for temperature control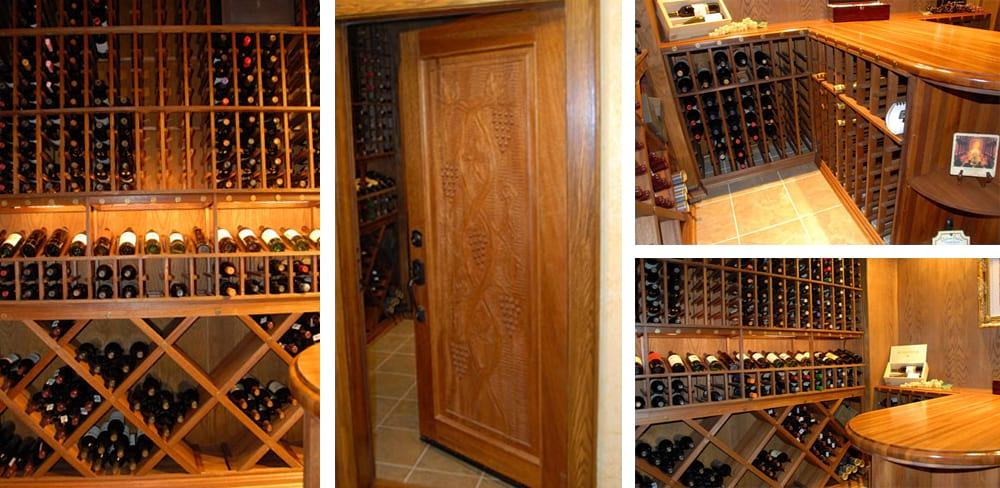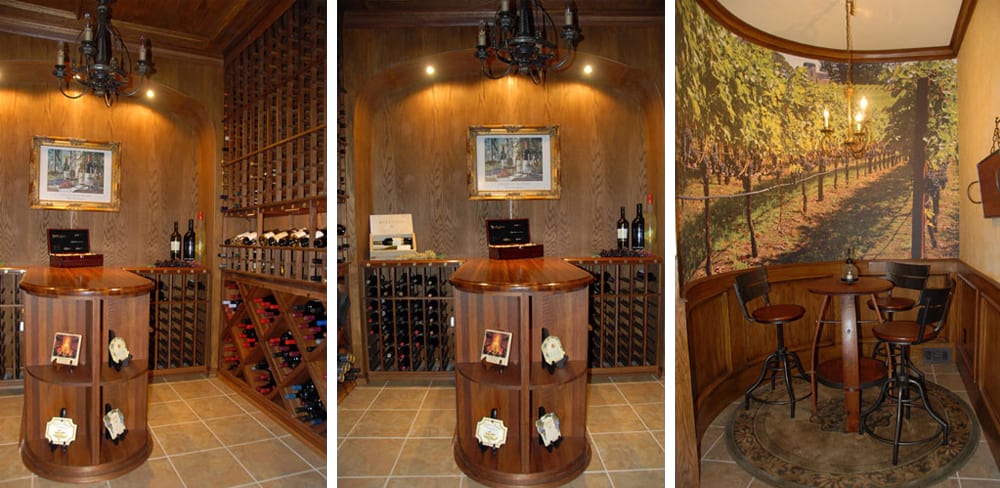 Ready to Get Started?
Request a Design

Request a Design

Or Call Us 800.527.4072