Avoid Common Mistakes When Purchasing a Wine Cabinet
Whether you collect wine for investment or enjoyment purposes, a quality wine storage cabinet will ensure that your wine develops and ages properly. But not all wine storage products are created equally. Below are the most common mistakes that people make when purchasing wine storage products: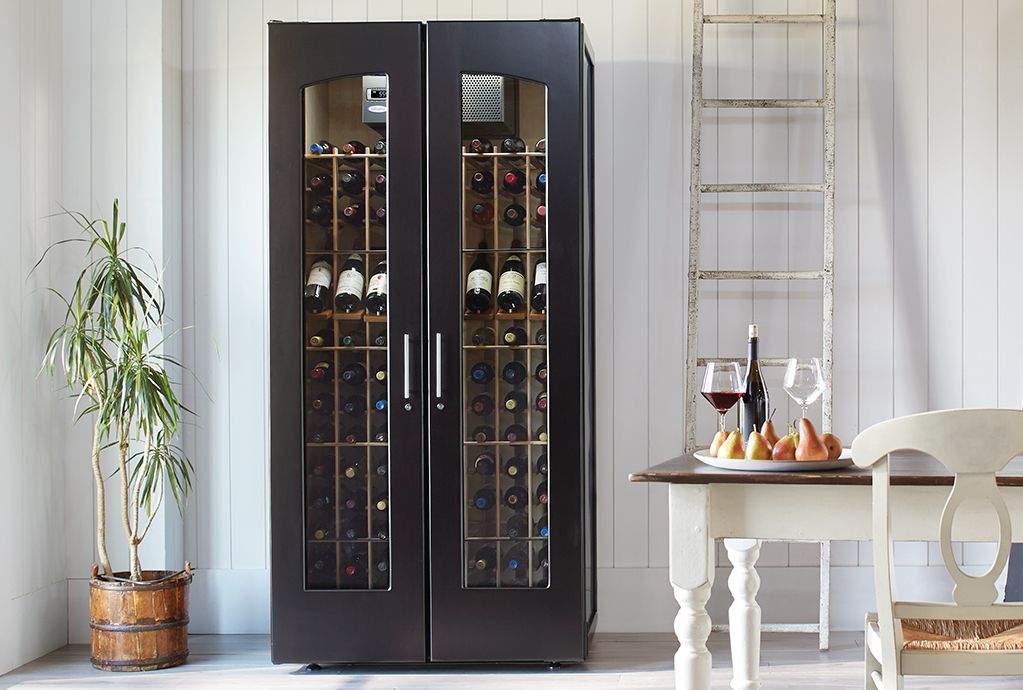 Wine cabinets and wine coolers are not the same - Wine coolers are designed to maintain wine at proper serving temperatures, but they have wide temperature fluctuations and lack the high humidity, low vibration and low light conditions that are provided by wine storage cabinets and are required for the proper long-term storage and aging of fine wine. In general, wine cabinets are designed for storage and aging at 55 to 60 degrees, but this temperature range is warmer than the serving temperature for white wines. Discover our wine cabinets on this page, and our wine coolers here.
Make sure your wine racks will accommodate large-format bottles - Large-format bottles, such as Burgundy, Pinot andChampagne bottles, won't fit in "standard" wine racks that have 3¼ or 3½ inch slots. Try to get as many 3¾-inch slots as possible to accommodate increasingly-popular large format bottles.
Pay attention to insulation - Some wine cabinets have insufficient or low-quality insulation, which means that the cooling unit will run constantly to keep your wine at the desired temperature. Insist on a minimum of one-and-a-half inches of high-quality insulation to ensure the protection of your wine collection.
Watch out for LOUD cooling systems - If you plan to place the wine cabinet inside your home, make sure the cooling unit isn't too loud. Cooling units can run up to 16 hours a day, so noise is an important factor when choosing a refrigerated wine cabinet.
Understand the wine cabinet's placement requirements - Find out whether the wine cabinet requires clearance above or behind the cabinet. Some wine cabinets can be placed right against the wall, but most require up to six inches of clearance behind the wine cabinet.
Ask about the warranty - The terms of the warranties offered by different manufacturers can vary greatly, so it pays to understand exactly what is covered and what is excluded. Does the "compressor" refer to a part in the cooling system, or the entire cooling system? Be sure to ask which parts are covered, whether the warranty covers labor, and for how long. If the cooling unit fails, ask if the manufacturer will send a replacement unit so that your wine won't be unprotected while the manufacturer repairs your unit.
Plan for the future - Purchase a wine storage cabinet that will grow with you; i.e., it will accommodate not only the bottles you own currently, but also future additions to your wine collection.
Le Cache has been building premium wine cabinets since 1991 and has sold more than 7,000 cabinets worldwide. Le Cache is committed to building high-quality products, offering straightforward pricing and delivering excellent customer service to its customers. If you want more information about Le Cache wine cabinets, please call us toll-free at 877.532.2243.